Popular Nigerian singer, DJ Cuppy recently shared new pictures of herself with her two dogs inside swimming pool.
DJ Cuppy posted the pictures on her official Facebook page. Check out the screen capture of the post below;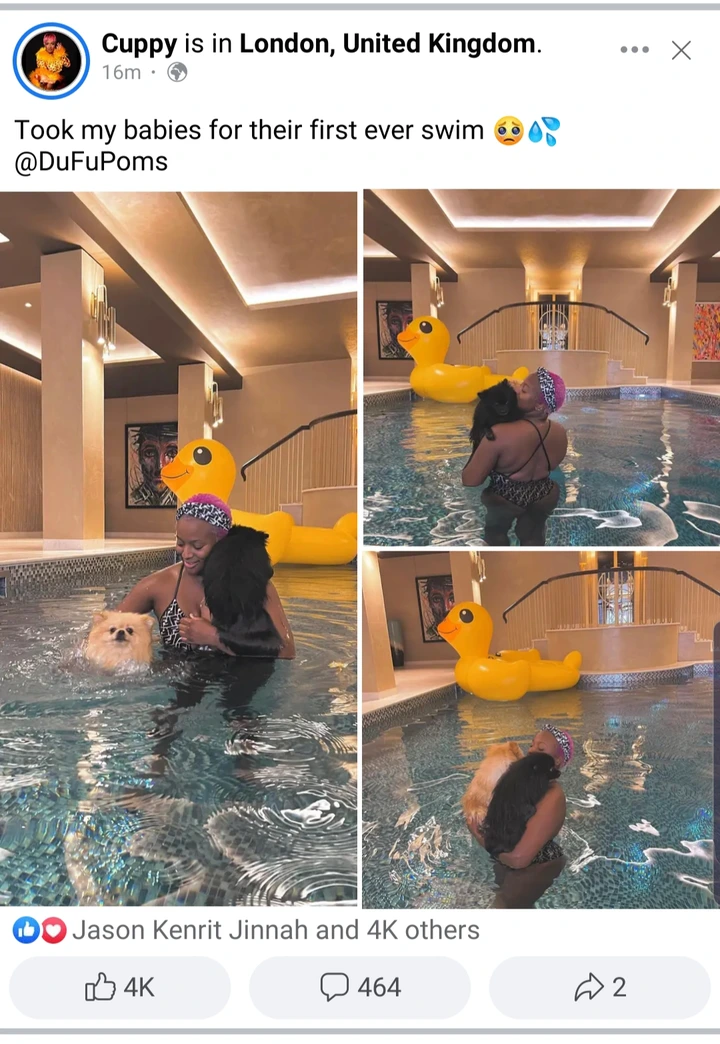 According to her statement recently, DJ Cuppy said; "Took my babies for their first ever swim".
Moreover, Swimming isn't only a great way to cool off on a hot day, it's also one of the best ways to lose weight. Below are some pictures of DJ Cuppy with her Dogs inside swimming pool;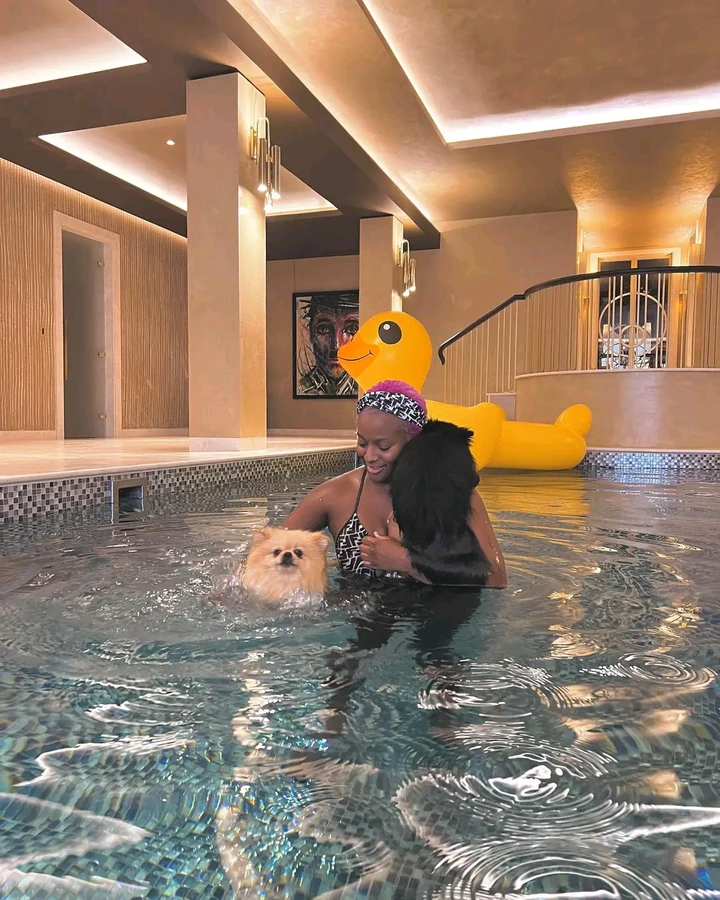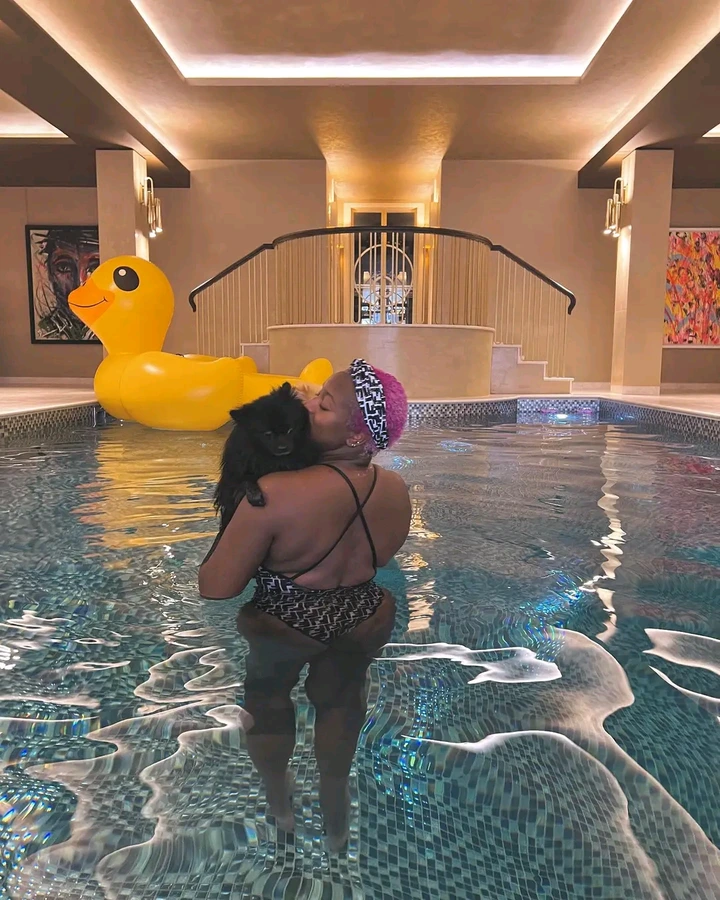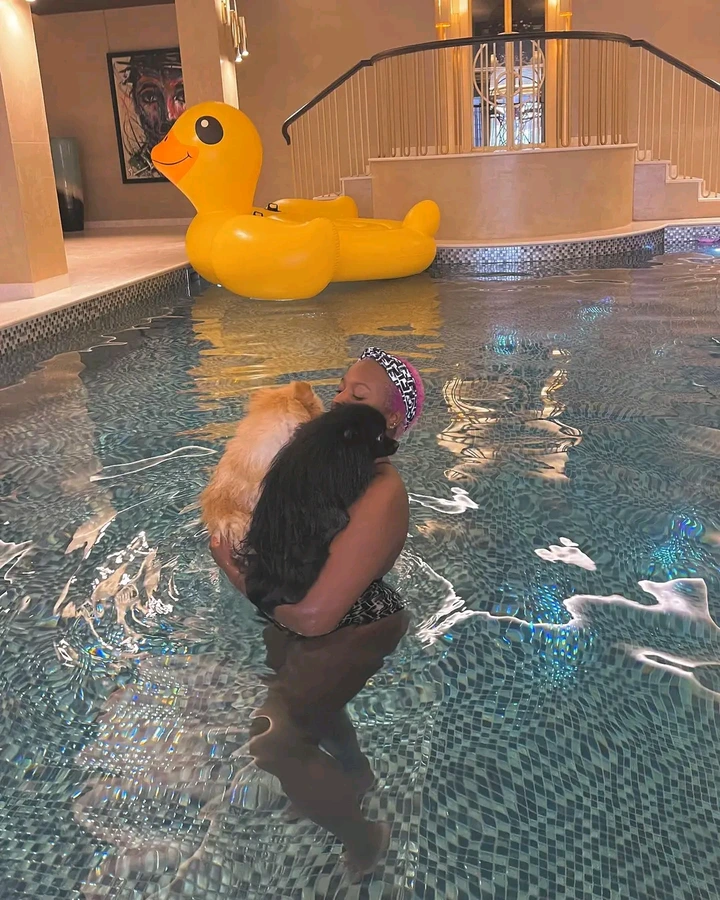 Furthermore, Swimming strengthens a dog's heart and lungs, increases metabolism, decreases inflammation, and improves circulation.
Nevertheles, DJ Cuppy loves spending time with her dogs. However, Moving against the resistance of water requires dogs to use every muscle group hence improving their overall health and making them a happy and healthy dog.
From the pictures that were shared above, you will clearly see DJ Cuppy having a good time with her dogs inside swimming pool.