"This Is What Makes SARS Angry" – See What This Guys Were Seen Doing That Got People Talking.
The Issue of SARS Officials harassing young guys has been trending on almost every social media platforms, it has even gotten to the extent that a hashtag (#EndSars) has been brought up to curb this menace.
I was scrolling through my Instagram timeline when I saw this video posted by popular Instagram blog page GossipmillNaija, and it was captioned "Wahala be like bicycle! Lazy Nigerian youths post video on Instagram to show off their latest achievement in life, their brand new blues out tongues!!!.
See Screenshots from the video: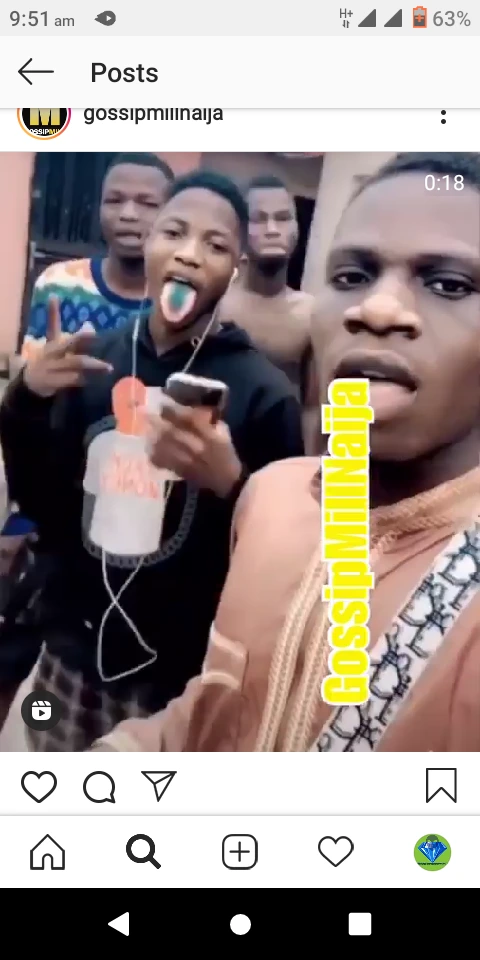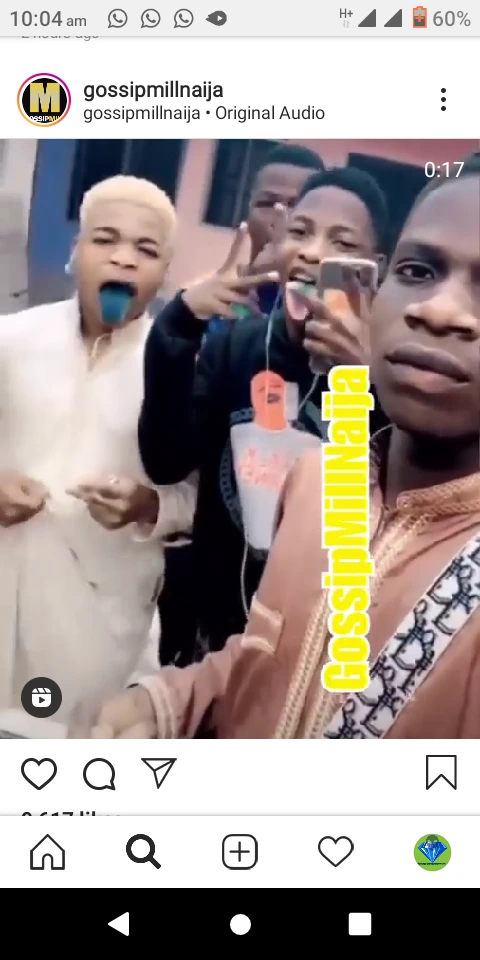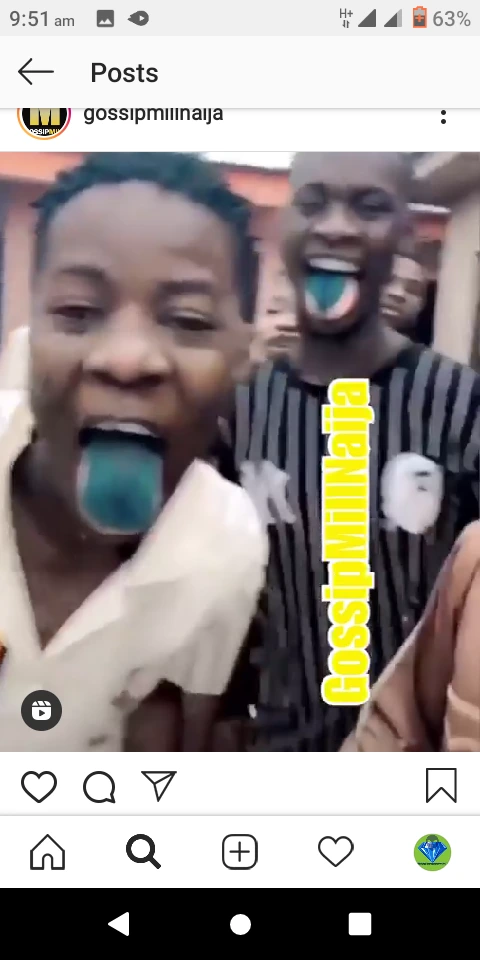 View pictures in App save up to 80% data.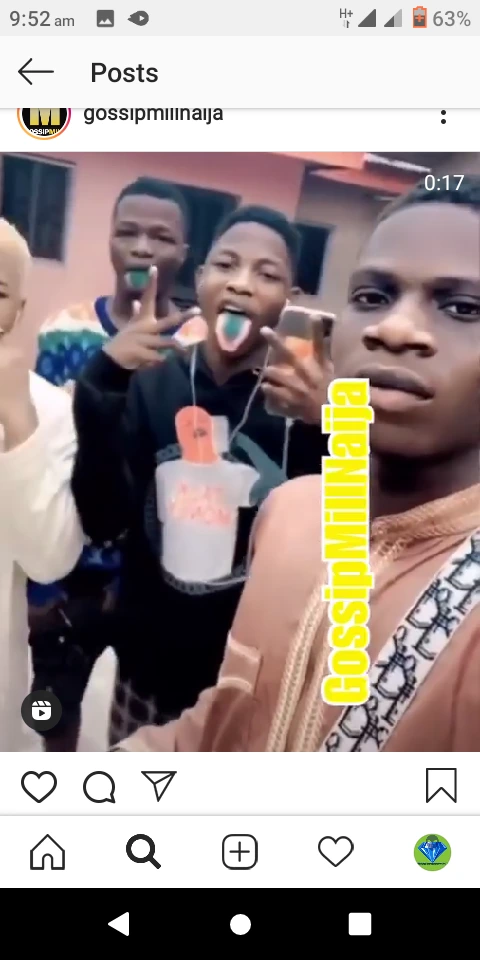 What did this Guys post online??.
They posted a Video Of them sticking their tongue out, and instead of their tongue to be the regulate colour red, it was blue. This is a sign that they took Rohypnol.
This video caused a lots of reactions, as it was posted amidst the SARS brouhaha.
@chimbubmobi commented "Tomorrow again I will follow this fools to protest police.
@irepbdg_ commented "SARS customers".
@gomoo_ commented "Na Una dey vex SARS".
And lots of other reactions.
See Screenshots of some of the reactions.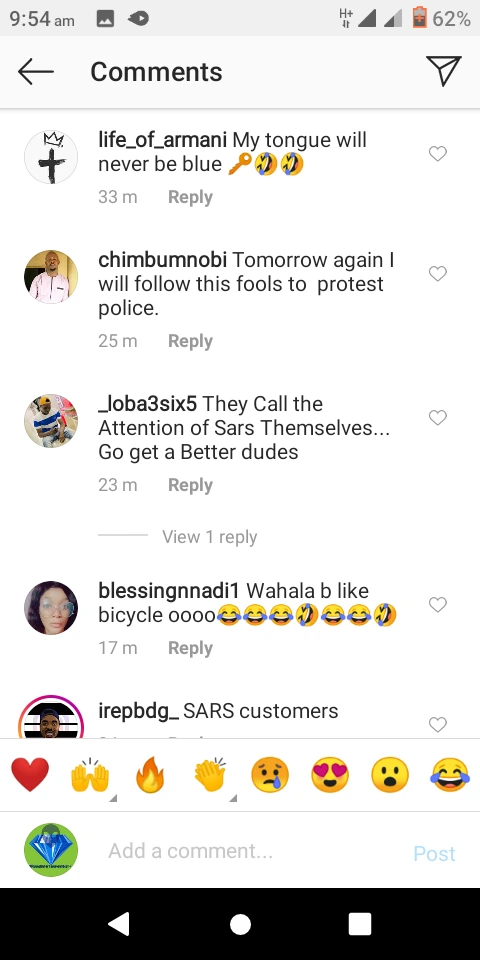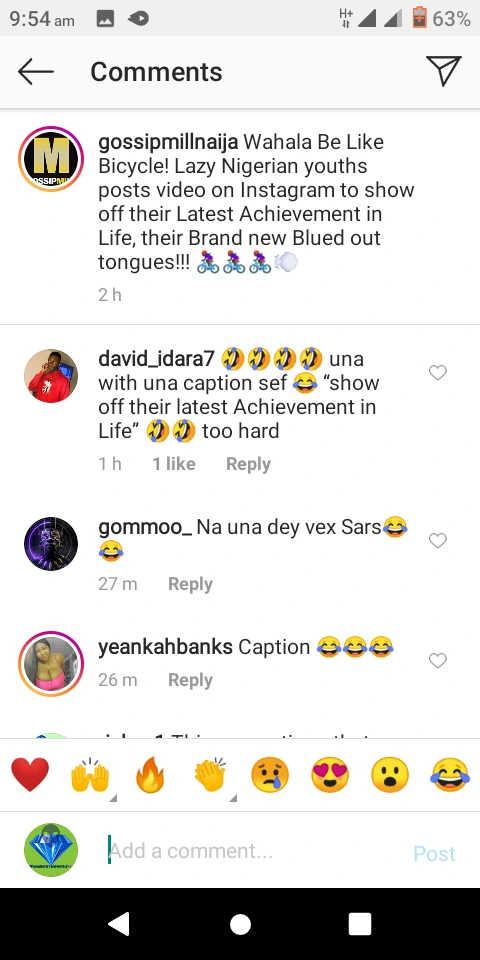 I want to throw this question to my readers. If this guys are stopped by SARS Officials, what do you think will happen to them??
Drop your views below in the comment box.
Don't forget to Share and like also.