Nollywood Family – Meet Yoruba actor, Segun Ogungbe's 2 wives and 3 children who are also Yoruba actors.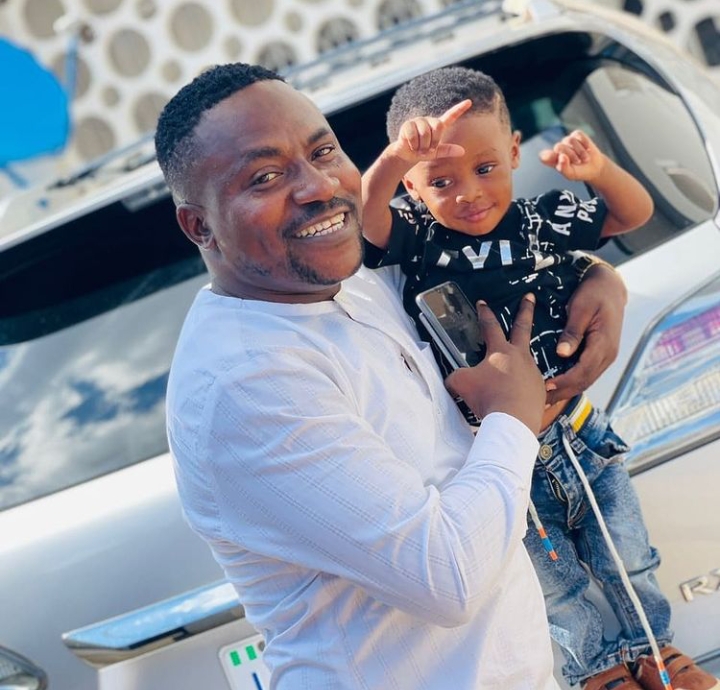 Popular Yoruba actor, Segun Ogungbe is one of the best Nollywood Actor in Nigeria especially the Yoruba part of the Nollywood. The Ogungbe's are considered one of the best at what they do with an amazing concept and great stories that would make viewers glued to their seat.
The Ogungbe's Lineage depicts back to the legendary actor and filmmaker, Akin Ogungbe who Is the Uncle of Segun Ogungbe. It was reported that Akin Ogungbe marries 20 wives and has 50 Children.
However, Segun Ogunbe's Father was a younger brother to Akin Ogungbe. According to reports, Segun's father was a tailor before he totally focused on theatre arts. He was Hannah Awolowo's Tailor in the 50s before he finally faced acting.
Segun Ogungbe also has a brother, Omobolaji Ogungbe who is also a Yoruba actor. Omobolaji is the immediate brother of Segun Ogungbe and he is also a popular Yoruba actor who people really love to see in movies.
Segun Ogungbe won't be like his uncle who married 20 wives. However, Segun Ogungbe is currently married to two beautiful wives who are Yoruba actors who both stay under one roof.
It was reported that he married two best friends but Segun Ogungbe denied the allegations.
Atinuke Ogungbe
Segun Ogungbe is married to beautiful Yoruba actress, Atinuke Ogungbe who is his first wife.
Atinuke is also a Yoruba actress who is a legend in the game. She currently has 2 children for the handsome Segun Ogungbe.
See some of her photos;
Omowunmi Ajiboye Ogungbe
Omowunmi Ajiboye is a popular Yoruba actress. She is married to Segun Ogungbe and she recently gave birth to her second child.
Omowunmi Ajiboye Ogungbe is surely one of the beautiful Yoruba actresses who always give their best in movies.
See some of her photos;
Segun Ogungbe's 2 wives both share the same month, April as Birthday.
Segun Ogungbe now has 4 Children and the only one who has not taken the footsteps of their parents is just the little baby that's was born some months ago. Below are his 3 children who are taking the footsteps of their parent;
Femi Ogungbe
Femi Ogungbe is the firstborn and the first son of Segun Ogungbe. He is fast becoming one of the popular kid actors in the industry.
He keeps featuring in movies especially movies produced by his father. Segun Ogungbe is gradually passing on the mantle to his son by giving him guidance in the movie industry.
See some of his photos;
Fisayomi Ogungbe
Fisayomi Ogungbe is Segun's first daughter birthed by his first wife, Atinuke. She is a beautiful Yoruba actor who is gradually coming through the industry. By the time, she matures enough, she would be a force to be reckoned with.
See some of her photos;
Obadara Ogungbe
Segun Ogungbe and Omowunmi Ajiboye's first child. Obadara Ogungbe is the king of swagger of the Ogungbe's family.
He could pass for a model and would do amazingly well as his pictures depict. Obadara is a kid actor who is doing really well as an actor. He has also featured in movies. His mother and father are really doing a great job with him.
See some of his photos;