1. Bolaji Amusan
Bolaji Amusan, born October 15, 1966, is a Nigerian comic actor, filmmaker, director and producer.
He was born on October 16, 1966 at Gbongan, the headquarter of Aiyedaade Local Government Area of Osun State southwestern Nigeria. He married Ronke Amusan in 1999 and have two kids. He began acting in 1988 and featured in a movie titled 50-50, produced in 1992 by the late Akin Ogungbe and joined ANTP in 1989. He has produced over 40 movies mostly comedies.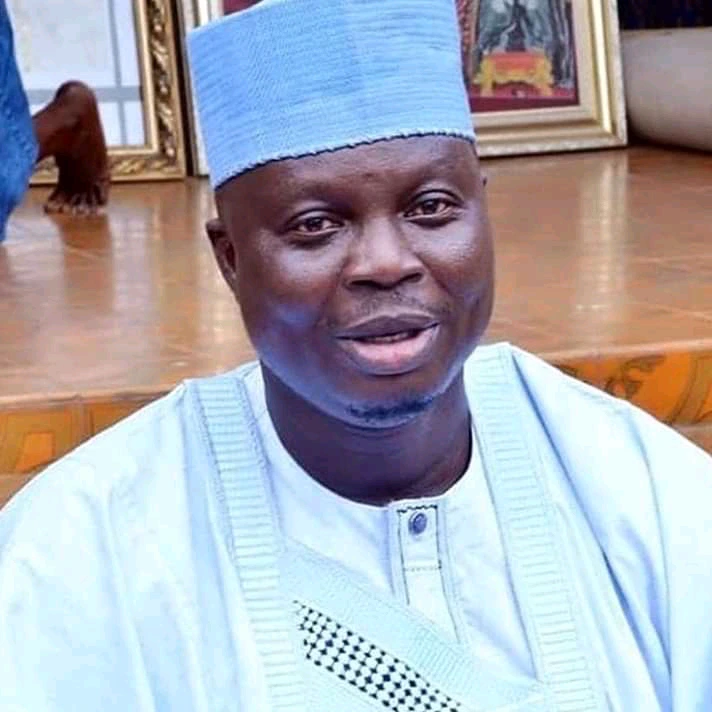 He is the current director for organization and business in the professional association known as Theater Arts and Motion Pictures Producers Association of Nigeria Before he got to this level he has served at local and state; Mr. Latin is the CEO of Mr. Latin TV an Mr. Latin Foundation.
2. Michael Bamiloye
Michael Abayomi Bamiloye the founder and president of Mount Zion Drama Ministry and Mount Zion Television is a Nigerian film writer, actor, producer, and film director.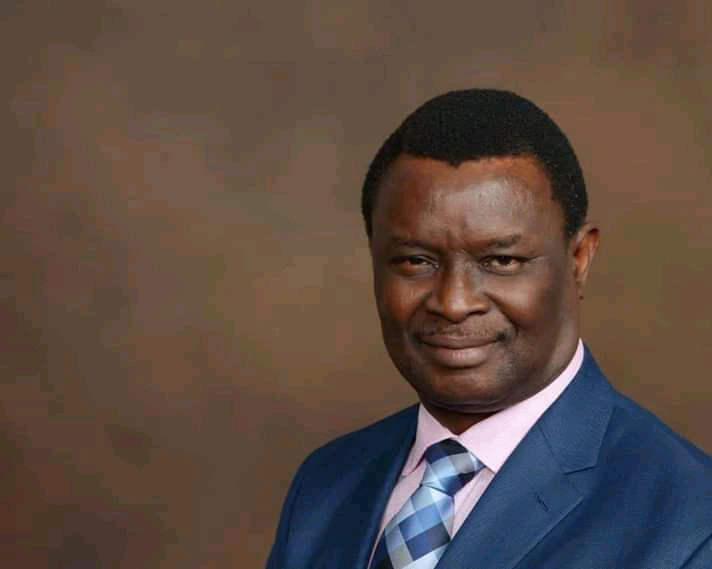 He is an evangelist who is fully devoted to reaching out to lost souls and showing them the way to Chris.
Mike Bamiloye was born on the 13th of April 1960 at Ilesha, Osun State, Nigeria. In 1964, He lost his mother when he was 4yrs old. He grew up with his elder sister, Pastor Mrs. Felicia Adepeju Adesiyan.
Michael had his early education at Osun State, He studied at College of Education, Ilesha, Osun state. He later proceeded to Divisional Teachers Training College, Ipetumodu, Osun state where he began his career.
He began his career after his training at teachers training college at Ipetumodu, Osun state, he founded mount Zion on August 5, 1985, it makes 35years on the 5th of August 2020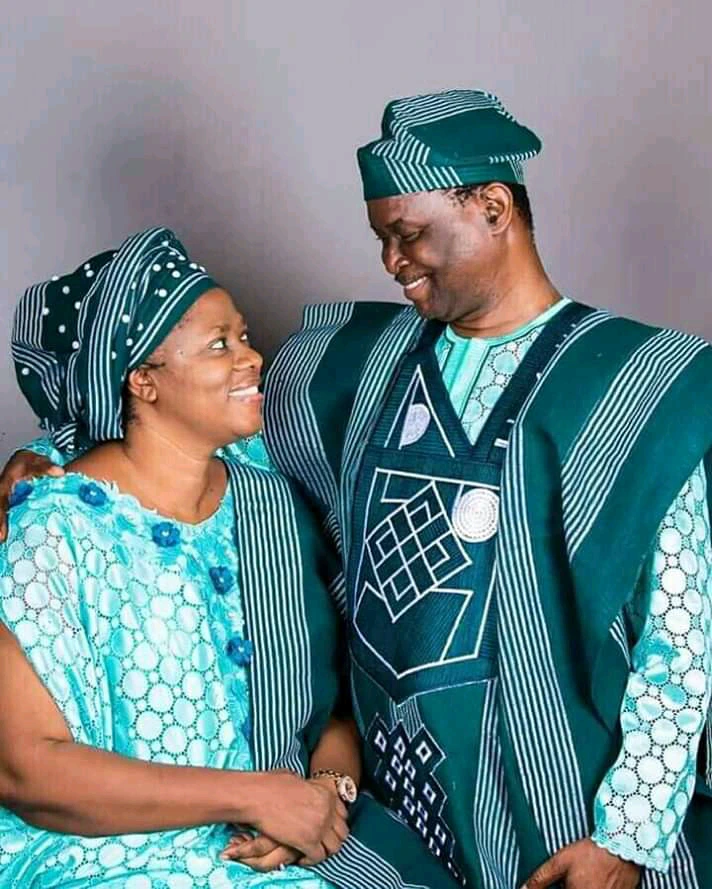 his stage drama which was titled "Hell in Conference" was staged at National Christian Teacher's conference in 1986 at Ilesha, Osun State, Nigeria. His mount Zion TV was the first Nigerian Christian movie channel.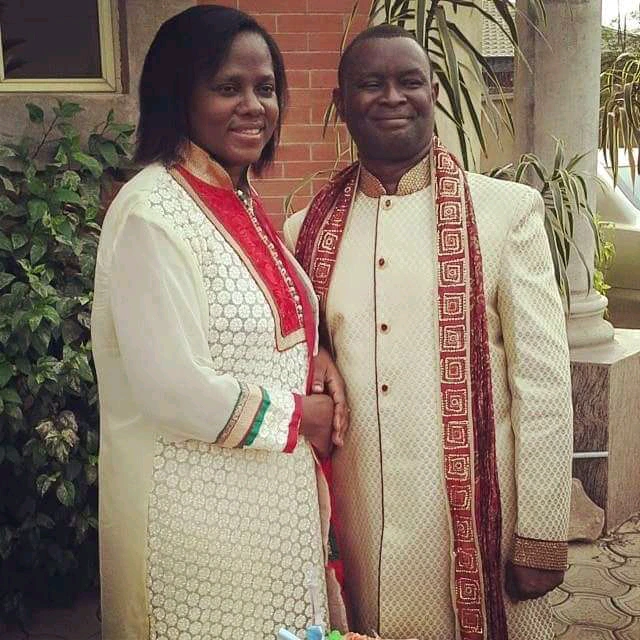 He has featured, produced, and directed several Nigerian films over the years.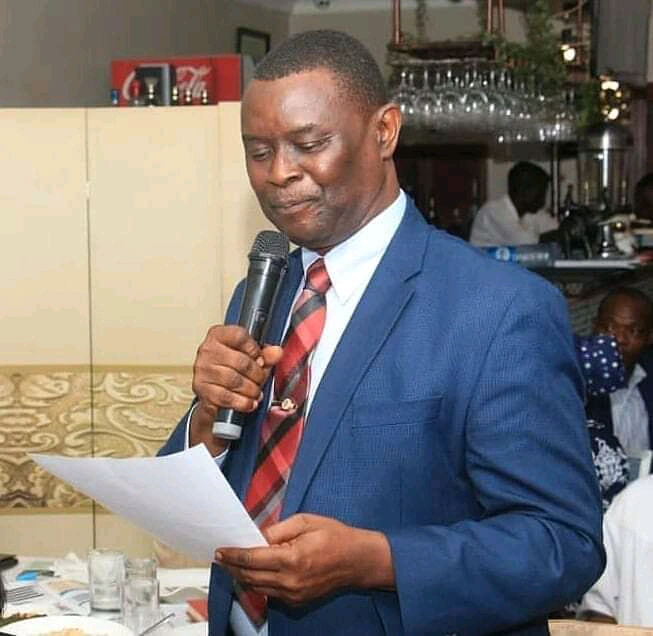 Mount Zion Faith Ministries International is a Full-Time Drama And Film Production Ministry With Mount Zion Television & Film Productions & Mount Zion Institute Of Christian Drama, Based In Ibadan, Nigeria, West Africa.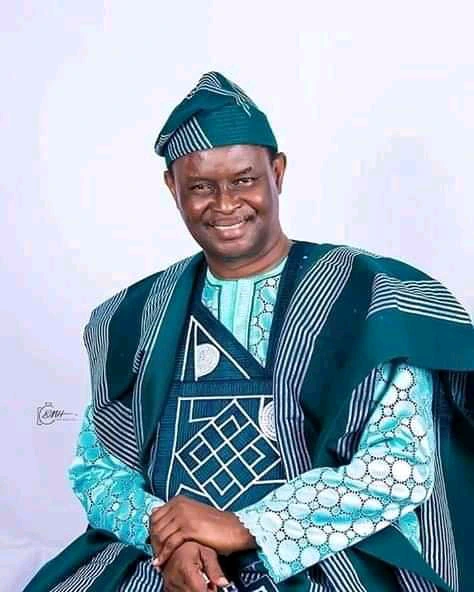 Founded Sunday 5th of August 1985, the Mount Zion Faith Ministries began with the name Mount Zion Christian Productions. It was borne out of burden and vision in the hearts of Evangelist Mike and Gloria Bamiloye to evangelize the world through the medium of drama and film productions.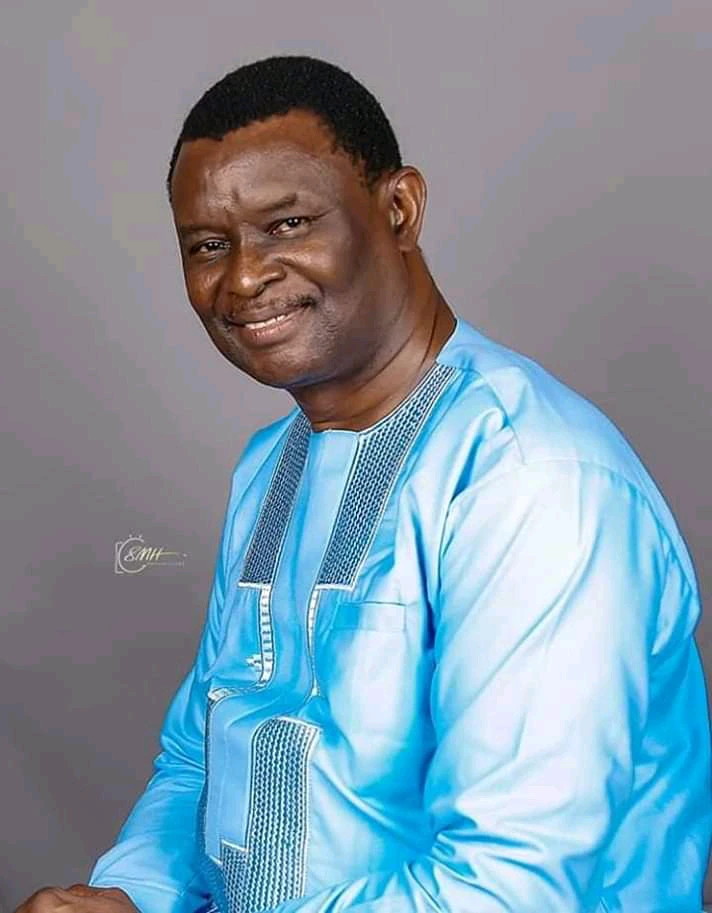 This Ministry took off with Mike Bamiloye and Gloria Obembe (now Gloria Bamiloye) and another sister, Grace Adeyemi (Now Grace Femi-Akintunde) who joined the ministry the day it was founded. The Sisters were then students of the College of Education Ilesha in Osun State, Nigeria. The President of the Ministry, Evangelist Mike Bamiloye was also a student of the Institution but had graduated two years before that time.
The Mount Zion Faith Ministries Int'l Nigeria comprises of Mount Zion Film Productions, Mount Zion Institute of Christian Drama, Mount Zion Television Productions and Mount Zion Publications, and has the vision to evangelize to the world and bring edification to the church through presentations of evangelical drama and productions of inspiring and anointed films. On October 8, 1988, Mike Bamiloye got married to Gloria Bamiloye who is also a Nigerian film actress and evangelist, they are blessed with three children "Damilola Bamiloye, Joshua Bamiloye, and Gift Bamiloye.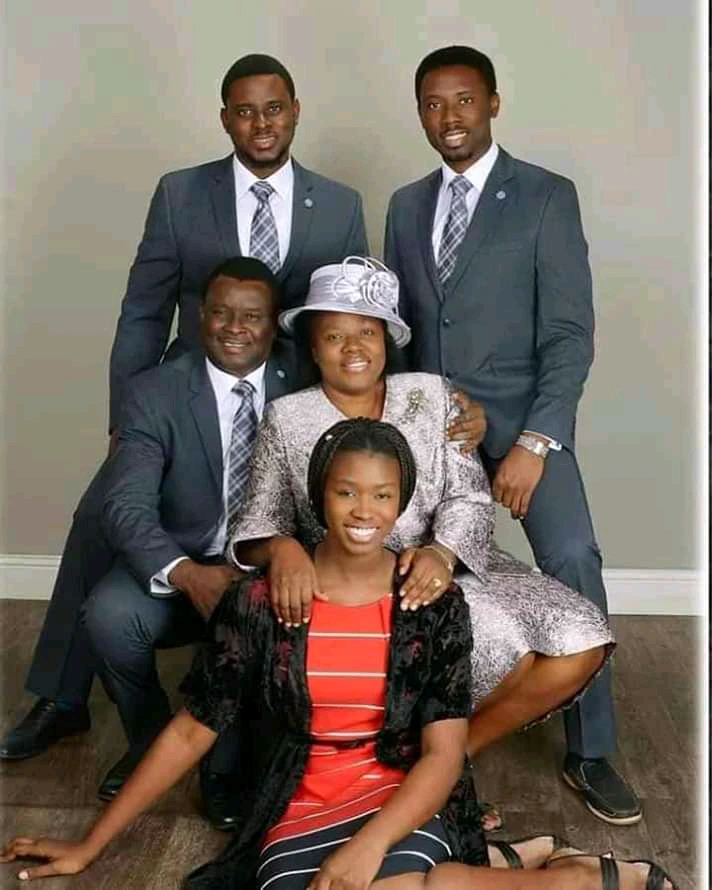 On November 10th, 2018, Mike's first son, Damilola Bamiloye got wedded to his darling Emmanuella, is a colorful event that took place at RCCG House on the Rock parish, Grand Prairie Texas.
3. Moses Olaiya
Moses Olaiya, 18 May 1936 – 7 October 2018, better known by his stage name " Baba Sala ", was a Nigerian comedian, dramatist and actor.
A Yoruba from Ijesha , Baba Sala, regarded as the father of modern Nigerian comedy, alongside other dramatists like Hubert Ogunde , Kola Ogunmola , Oyin Adejobi and Duro Ladipo popularized theater and television acting in Nigeria. He was a prolific filmmaker. Significantly, Baba Sala started his career in show business as a Highlife musician, fronting in 1964 a group known as the Federal Rhythm Dandies where he tutored and guided the jùjú music maestro King Sunny Adé who was his lead guitar player.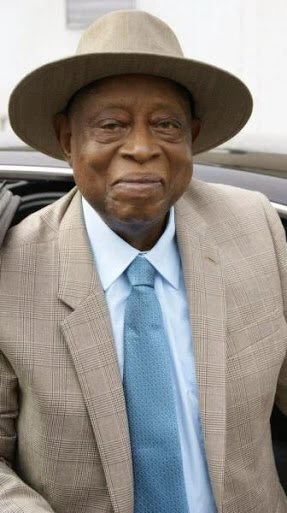 Olaiya was born in Ilesha, Southwest Nigeria, he was raised in colonial Nigeria and grew up in the Northern provinces. His father worked as a teacher and later as an accountant and the family moved quite often, living in Jos and Kano . As a young boy, Olaiya played the class clown and sometimes dressed outlandishly to please people. While he chose to develop a career in entertainment his parents wanted a path that will lead to a professional career such as medicine or law.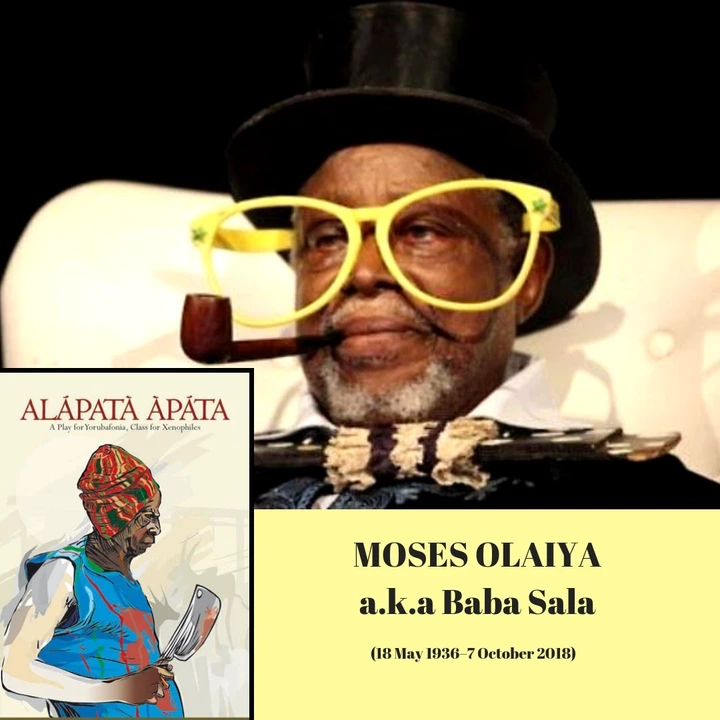 Olaiya worked as a health inspector for the Lagos City Council but as young man with interest in entertainment, he formed musical group, the Federal Rhythm Dandies which had a young Sunny Ade as a member. The group played briefly before Olaiya switched from music to drama, he wrote and staged dramatic plays similar to the style crafted by the forerunners of genre, Ogunde and Ladipo. However, seeking to do something new, he dabbled into comedy and founded Alawada group. In 1965, the group got a break when it won a contest organized by Western Nigeria Television that led to the creation of a t.v. show. The group became more known when their comedy sketches were aired on WNTV. Olaiya's main character in the group was Baba Sala, a pensioner who sometimes wore torn and out sized trousers and a table clock as a wrist watch. He developed the character further with a tendency to be both a miser and a lecher.
In 1982, Olaiya made his big screen debut in Orun Mooru directed by Ola Balogun and co-produced by Olaiya. He plays his signature character Baba Sala, a man from a poor background who had built some wealth selling electronics in the city only to loose it to greed assisted by the advice of a dubious babalawo. The movie was well received but was bootlegged which affected box office receipts. Olaiya then directed and produced his next film, Aare Agbaye in 1983. His third film Mosebolatan was directed by Ade Folayan with Tunde Kelani as cinematographer. The movie was artistically and financially successful. In the 1990s, Olaiya dabbled into the home video market with Agba Man and Return Match two slapstick comedies which lack the technical qualities of his early films.
4. Femi Jacobs
Femi Jacobs, born Oluwafemisola Jacobs on 8 May, is a Nigerian actor, speaker and singer from Osun State.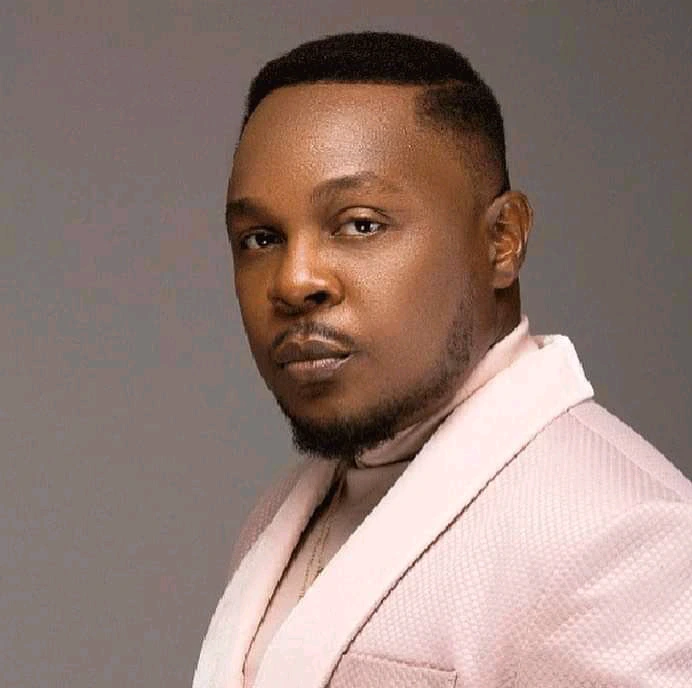 He came into prominence for playing Makinde Esho in the film The Meeting, which also stars Rita Dominic and Jide Kosoko.
For his role in The Meeting, he received a nomination for Best Actor in a Leading Role at the 9th Africa Movie Academy Awards. He also won the award for Best Actor in a Comedy at the 2015 Africa Magic Viewers Choice Awards (AMVCA).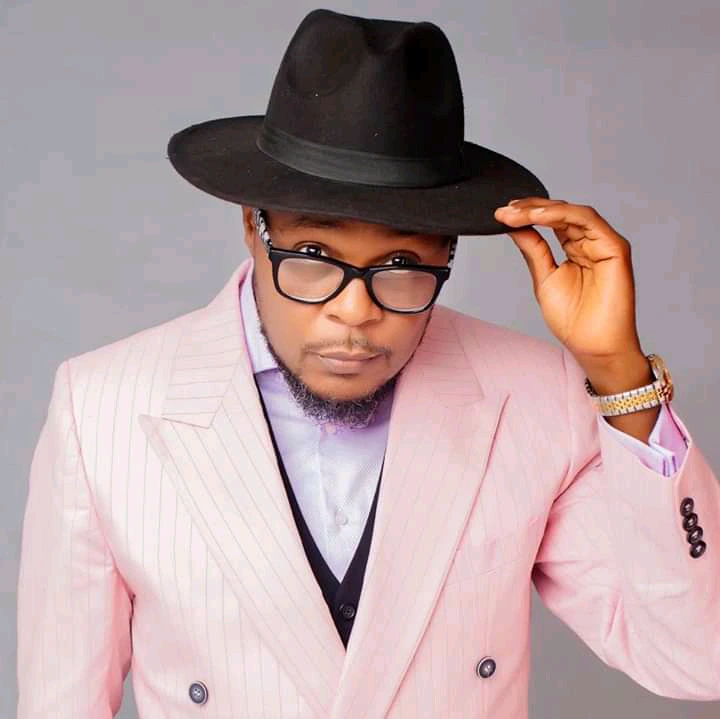 Jacobs studied mass communication at Lagos State University and marketing management at Lagos Business School. He also trained as a pilot in South Africa, stopping short of a commercial pilot license.
For his role in The Meeting, he received a nomination for Best Actor in a Leading Role at the 9th Africa Movie Academy Awards. He also received nominations for Best Lead Actor in a Film at the 2013 Nigeria Entertainment Awards, for Favourite Male African International Emerging Screen Talent at the 2014 Screen Nation Awards, and for Best Supporting Actor of the Year at the 2015 City People Entertainment Awards. He won the award for Best Actor in a Comedy at the 2015 Africa Magic Viewers Choice Awards (AMVCA) and Best Supporting Actor (English) at the 2014 Best of Nollywood Awards (BON).
5. Antar Laniyan
Antar Babatunde Laniyan who is simply known as Antar Laniyan is a Nigerian actor, movie producer and director born on May 26.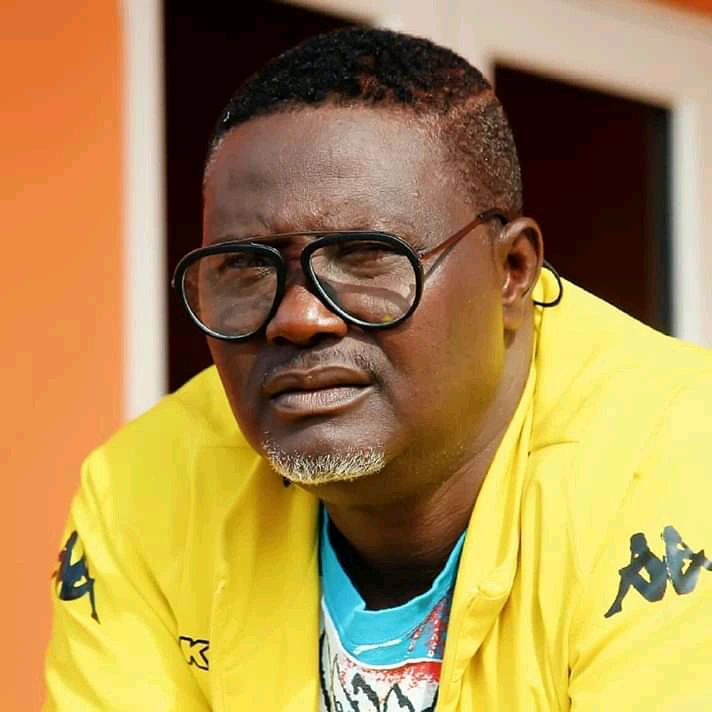 He is known for his action roles in most yoruba movies.
He is from Osun state part of Nigeria and had grew up at the Army Baracks, Ilaro.
He attended a Muslim primary school and Baptist secondary school in Lagos before he proceeded to University of Ibadan where he obtained a Bachelor of Arts degree in Theatre Arts.
He started acting at an early age around 1976 while doing stage dramas but began professionally in 1981, about 37 years ago under Ben Tomoloju. His first role was a "Major general" in the film" Everybody want to know during his days at the Kakaki Art squad.
Antar Laniyan has also starred in several films including Amiwo, Arewa, Durodola and Sango, a film scripted by Wale Ogunyemi, produced by Obafemi Lasode.
Antar was the director of the first episode of the award winning television soap opera 'Super story" produced by Wale Adenuga. He also directed "Oh Father Oh Daughter" produced by Wale Adenuga.
Antar Laniyan is married with three sons. One of his son, Ifeoluwa Laniyan had described his father in a recent interview with Vanguard that he is a firendly and a disciplinarian at home.
The talented actor has won numerous awards for his effor including The AMVCA, Yoruba movie awards and so on.
6. Damola Olatunji
Damola Olatunji is a popular Nigerian actor and movie producer born on February 2.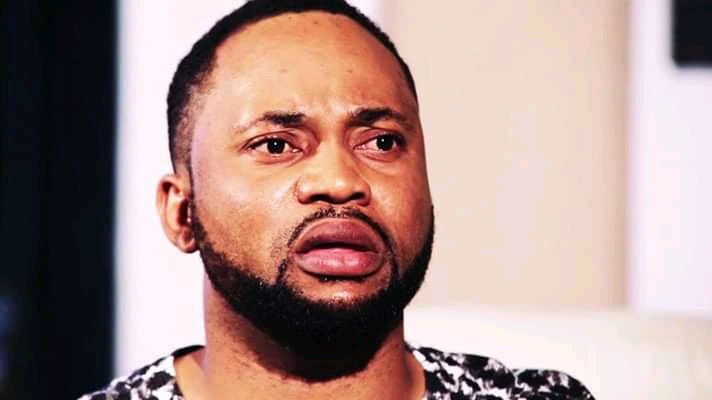 Damola is the second child in a family of six and hails from Edo Agbo in Osun state.
He had his primary and secondary education in Ife part of Osun state and studied Engineering at Yaba College of Technology (YABATECH) in Lagos.
He is well known for energetic roles in the Yoruba movies.
Damola started acting at a very tender age while joining the drama group where he performed on stage plays.
He was introduced into acting by fellow actor Yomi Fash Lanso and got his role in the movie "Ojo (Rain)" as produced by Opeyemi Aiyeola and directed by Yomi Fash Lanso.
Damola is married to actress Bukola Awoyemi and their union is blessed with twins, Dave and Debby. Not too many people know that Damola had a first wife who is based in UK, her name is Raliat Abidoun Olatunji. Their marriage only lasted for a year before he met Bukky on set of a movie location.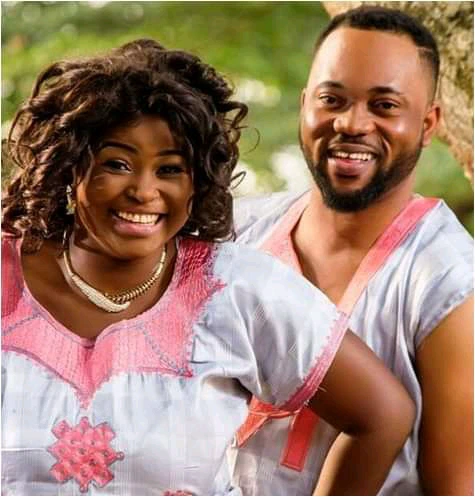 In case you don't know who Bukola Awoyemi is, she's a Yoruba actress popularly known for the movie "Arugba". She was born in 1988 in Kwara state and studied Performing arts at the University of Ilorin.
Damola Olatunji who acts mostly romantic roles in movies, has starred in more than 50 movies which include Oro Inu and Semilore.
7. Sikiru Adesina
Sikiru Adesina, popularly known as Arakangudu, was a Yoruba movie actor, director, and producer. He was born in 1971 in his hometown in Osun state, and he died on the 8th of February 2016 in Kaduna.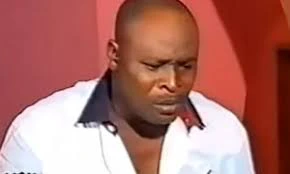 Sikiru Adesina grew up in Osun state. There, he had his primary and secondary education. He was born into a polygamous family, and his parents were Muslims.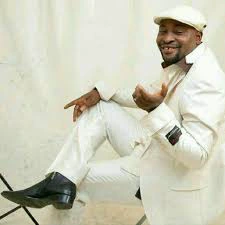 Sikiru began his career when he got his first movie in Nollywood. He was best known for his roles in Yoruba movies. He played roles of an armed robber, herbalist or ritualist. He featured in over 50 movies during his lifetime. Few years before his demise, he stopped appearing frequently on TV screens because he was not given roles as often as before. In 2015 he starred in Ayaba Oosa movie. Sikiru Adeshina is to be seen playing one of the palace chiefs in it. Over the last years he seemed to be fairly disappointed with his acting career and with friends turning away from him and forgetting him. He moved to Kaduna, Northern Nigeria, and obviously was able to make a nice living there. The gossip states he planned on shooting his own movie, but now his talent is out of our reach.
Arakangudu is said to have had 8 wives and 26 children at the time of his death. His eighth wife was heavily pregnant when he died. Reports say that he died after an Asthmatic attack on the 8th of February 2016 in his Kaduna home. According to Islamic rites, he was buried that same day in his hometown in Osun state.
8. Damilola Mike-Bamiloye
Damilola Mike-Bamiloye, born 16 September 1989, is a Nigerian film actor, dramatist, producer and director. He is a Drama Evangelist, Producer and Director in Mount Zion Faith Ministries. He is the son of Mike Bamiloye.
Damilola was born on September 16, 1989 by Mike Bamiloye and Gloria Bamiloye, Founders of Mount Zion Film Productions. He hails from ijebu-Jesa in Osun State. He is the first child. His siblings are Darasimi Mike-Bamiloye (now Oyor) and Joshua Mike-Bamiloye. He produced his first movie, Youthful Lust at the age of 15. He served as his Father's Personal Assistant where his life was thoroughly sharpened. He got his opportunity when his family travelled to shoot a film in Australia. He shot his first movie titled, 'Harvest of Crisis' in Australia. He is now a Director of Photography (DOP) in Mount Zion Film Productions. He produced the popular film series, Abbatoir which was in six episodes. The film received a lot of comments and testimonies. He also produced the movie, The Train: The Journey of Faith which is based on his father's life. He is known for his role in The Ignition, the movie.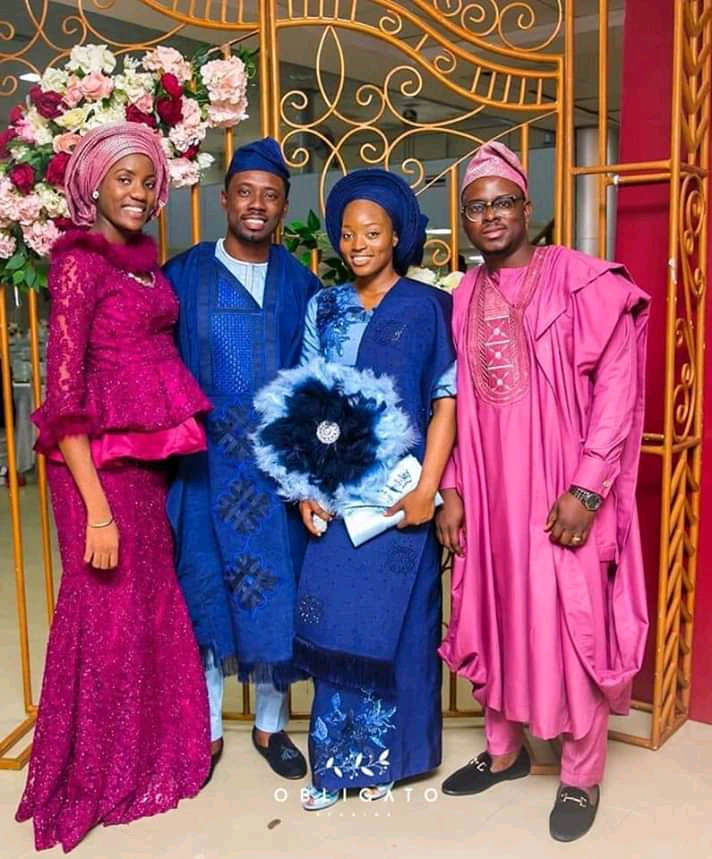 Damilola Mike-Bamiloye is a graduate of Mass Communication from Bowen University. He is married to his hearthrob, Emmanuella Mike-Bamiloye a medical doctor and dramatist on November 10, 2018. They both have a daughter named Gloria.
9. Yemi Ajibade
Known simply as Yemi Ajibade, he attended Abeokuta Grammar School. The foundations of his love for theatre and the arts were laid at Abeokuta grammar school. In the mid-1950s Yemi travelled to the UK intending to become a journalist, but read a book on Stanislavsky and thought: "This is it." Yemi joined the Actors' Workshop in 1960 and the London School of Film Technique (now the London Film School) in 1966. Later, he took a master's degree at Royal Holloway, University of London.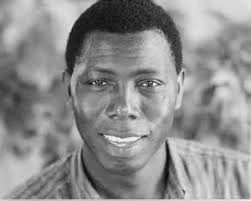 From early in his stay in the UK, the Osun state born actor acted in radio drama for the BBC African Service. When the BBC producer John Stockbridge was approached by the World Service in the 60s to create a drama for African listeners, he chose Ajibade, who was then a promising young actor, for the lead role. The series was never made, but from then onwards Yemi regularly featured on radio. His talent was spotted, too, by television producers and he appeared in series including Danger Man (1965), Dixon of Dock Green (1968), The Black Safari (1972) and The Fosters (1976). Yemi's play Parcel Post (1976) explored the clash of traditional African virtues with the values of modern Britain. It was directed by Donald Howarth at the Royal Court in London and, during the theatre's 50th birthday celebrations in 2006, Howarth recalled that the play had a "reconditioning" effect on audiences. Among Yemi's other stage plays were Fingers Only (1982), Waiting for Hannibal (1986), Para Ginto (1995) – Peer Gynt transposed to African soil – and A Long Way From Home (1991).
In 1995 Jude Kelly, as artistic director of the West Yorkshire Playhouse, invited Yemi to join the cast of Wole Soyinka's Beatification of Area Boy as part of the Africa 95 celebration. His final stage appearance was on the Olivier stage at the National theatre in Thea Sharrock's 2007 production of Emperor Jones. Yemi died in the UK on January 13th, 2013 at the age of 83. He was married to actor and poet Ebony White, and they have two daughters, Adenrele and Mimi. He also had another daughter, Marigold, from a previous relationship. He had three sisters, Arinade Victoria, Layo and Janet.
Yemi inspired a younger generation of Nigerian writers and artists in the UK. During its 10th anniversary All African Stars Gala (2008) at Theatre Royal Stratford East, the British-African theatre company Tiata Fahodzi recognised his contribution to British theatre.
10. Murphy Afolabi
The famous Nigerian actor was born in Osun State. He is from the town of Osogbo. His birthday is celebrated by his fans, his friends, family and himself on May 5th. This year the celebrity turned 44 years old.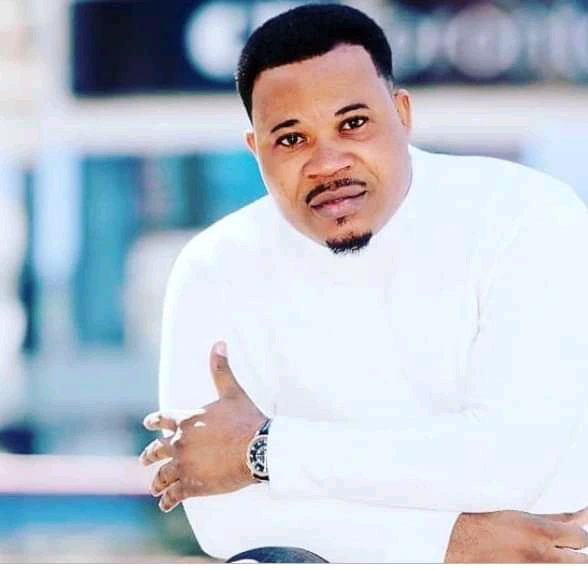 After completing school, the future actor entered Ire Polytechnic. His main field of study was movie production, mass communications and theater art. The Nigerian celebrity graduated 17 years ago, in 2001.
Murphy Afolabi began acting long before his college years and graduation when he was a little boy. His first experience was a movie titled 'Ifa Olokun' under Dagunro's guidance.
Today the actor is well recognized for his movie such as 'Owowunmi,' 'Jimi Bendel' and 'Mafi Wonmi.' He is also a famous film scriptwriter in Nigeria and boasts a big number of nominations. His talents have been noticed and he has been nominated as the best director, actor, and producer by City People.
Murphy Afolabi biography in the movie industry features more than 60 films. Besides being fond of writing scripts and producing films in the Yoruba language, the actor enjoys an exciting life full of entertainment, happy and sometimes scary moments.
There was a time when Murphy Afolabi was returning from a nightclub to one of Lagos hotels he was staying in. A gang of armed robbers attacked when he got to the hotel. He was attacked and lucky to escape their bullets. This could have been a horrible tragedy, but the actor was blessed (that night at least two people were killed and the actor was robbed of his money, handsets, laptop, and other things kept in the car).
However, Murphy Afolabi reportedly has no wife and had no wedding yet. He keeps dating new women, posts impressive photos of him with gorgeous actresses, his 'sisters,' 'brothers' and daughter on his Instagram account but there is no word from him about his current second half.
Murphy has at least one child. Her name is Fathia Afolabi, and the famous actor periodically mentions her name in his Instagram posts. For example, he recently congratulated her on graduation from the primary school and going to the secondary school. However, the actor does not share information about her mother with the public.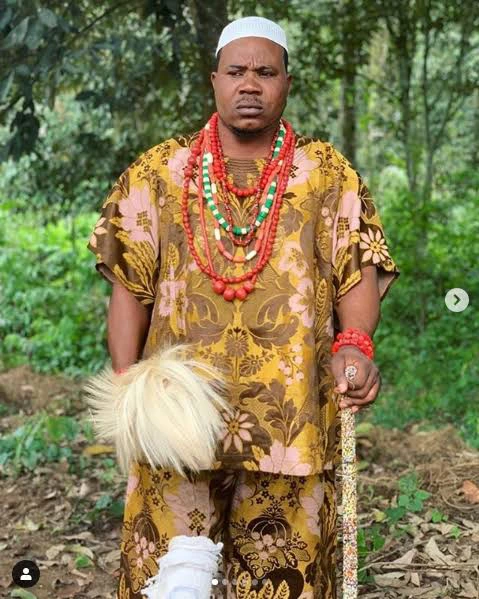 There are also rumors about the second child, a girl with the name Moyosoreoluwa (according to different sources). However, the popular Yoruba actor denies that this girl is his child.
He seems to love his daughter and posts images of the girl on his Instagram account. However, you will not find photos of Murphy Afolabi wife or their wedding, because the actor is keeping his private life a secret. We don't even know if he is truly married or not.