It has barely been six months into 2019, but Silverscreen already has its list of on-screen troublemakers that have brought remarkable energy to Nigerian screens. These women are movie lovers delight every day, not just because of what they do, but because they depict their characters so well that we have come to identify them with it.
Sola Sobowale
This fair-skinned Nollywood veteran is a woman that sparks excitement in even the meekest audience. Also popular as Toyin Tomato, her mien and absolute control of her camera face makes her a director's delight. Not only does she bring superb energy to the screen, Sobowale has become a brand in her own right. Many know her today from her more recent appearances in films like Mo Abudu's 'The Wedding Party' (both installations), Kemi Adetiba's 'King of Boys'; and more recently, Tade Ogidan's blockbuster, 'The Gold Statue', which is currently making waves across Nigerian cinemas. However, her exploits date way back. She entered the Nigerian film industry through the Awada Kerikeri Group, and over the years, she has scripted, co-scripted, directed and produced several films. She scripted, produced and directed, 'Ohun Oko Somida', a 2010 film. She also featured in the 1992 hit film, 'Asewo to re Mecca'; Tade Ogidan's films, 'Dangerous Twins' (2004) and 'Family on Fire' (2011). Needless to say that even after over two decades of quality acting, Sola Sobowale's fire hasn't dimmed as she continues to blaze across screens in her fiery manner.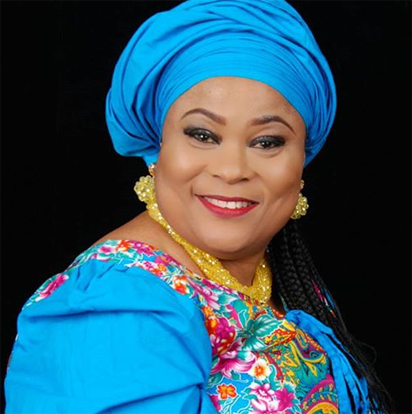 Ngozi Nwosu is a quinquagenarian who is popular for her role as 'Peaceful Peace' in Nigerian sitcom by Amaka Igwe, 'Fuji House of Commotion'. Beyond that though, she made her home-video debut in 'Living in Bondage', one of the films that ushered in the era of Nollywood. Igbo-born Nwosu, fluent in Igbo, Yoruba, and English caused quite the stir back in the day when as the first actress to kiss on set during her romantic session with Kenneth Okonkwo.
Also a movie producer, with movies like 'Evil Passion' and 'Stainless,' the vibrant Ngozi Nwosu is a director's delight anyway. Charismatic, humorous and talented, on screen, the fair-skinned actress is never an easy nut to crack. She brings her 'A' game any day.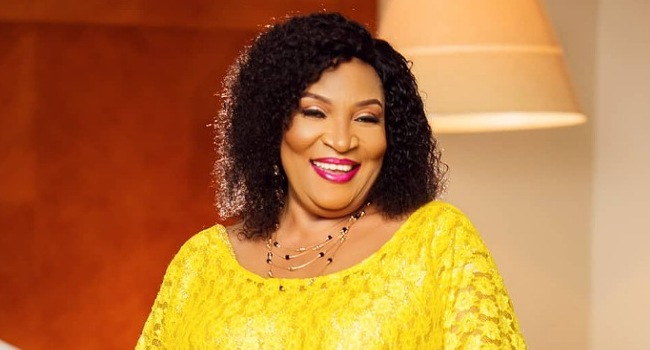 Toyin Afolayan
Everyone knows Lola Idije, but not many know that she is also of the Afolayan film family.
Born in 1959, Toyin Afolayan is a Nigerian film actress and aunt to filmmakers, Moji Afolayan, Kunle Afolayan, Aremu Afolayan, and actor, Gabriel Afolayan. She shot into limelight after starring as Madam Adisa in a 1995 film titled 'Deadly Affair'. Since then though, Lola Idije has been on a roller coaster of movies. While there is no role she doesn't interpret properly or excel at, Afolayan is unapologetically great at problematic roles.
She is either the funky momma or the loud-mouthed woman who thrives on conflicts and insults, but either way, she is an excellent actress.
Patience Ozokwor
Mama G as she is fondly called is a natural troublemaker that became popular with her many roles as a wicked mother, mother-in-law and stepmother. While this is no reflection of her real character (Silverscreen can confirm that she has a lovely personality), Ozokwor ranks as one of the top female troublemakers on screen. Over the years, the award-winning actress has made quite the impact, and for this reason, was one of the 100 Nigerians honoured by the government to celebrate the amalgamation of the northern and southern protectorates in 2014.
Born in Enugu State, Nigeria, and with a degree in Fine and Applied Arts, before starting as an actress, she was an accomplished radio drama star. She also took part in a soap opera by the Nigerian Television Authority (NTA) titled 'Someone Cares'.
Modupe Johnson (Fali Werepe)
Not much has been said about Modupe Johnson whose screen name, Fali Werepe is synonymous to restlessness. Asides other movie exploits, Johnson was once nominated in the City People Movie Award for Best Movie Producer of the Year (Yoruba) category and later won the City People Movie Matriarch Recognition Award.