Agatha Amata, a media entrepreneur, TV presenter and philanthropist had a chat with Chude Jideonwo where they talked about her life after separating from her husband. Recall that Agatha Amata was formerly married to Fred Amata, a popular Nollywood actor.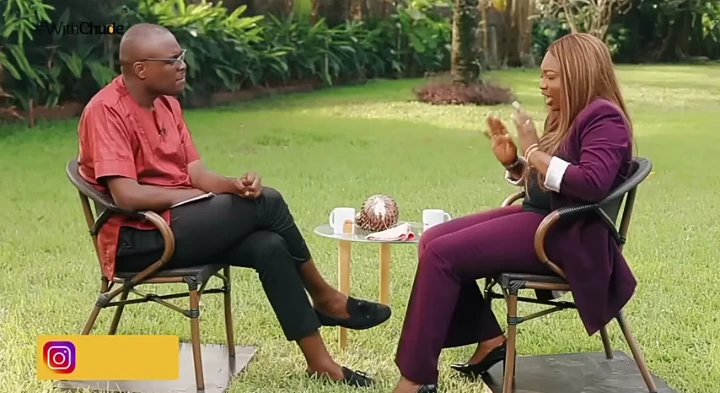 Chude Jideonwo asked Agatha Amata to share the experience she had after her marriage ended and how she was able to cope as a single parent.
In reaction to that question, Agatha Amata said that after her marriage ended she stopped everything to focus on her children and that is why she does not have any friend, Agatha said everything about her became about her children because she realised that there was something missing and even though she couldn't make up for it in full she did the best she could even if it meant not going out and not keeping friends.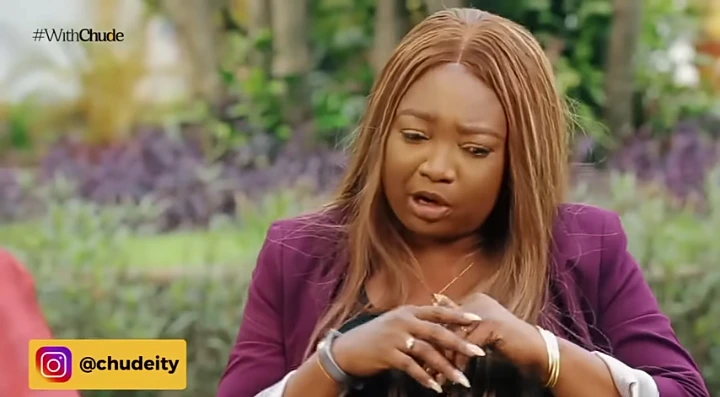 Agatha said she was a part of her children's life everyday, she said even when they went abroad to study she visits them every month. Agatha said the first time she realised she was lonely was when she waited for her children to return from England on holiday, she said she had already prepared what they were going to do together as a family but when her children came back they had already made their own plans and the plans didn't include her. She said she was shocked because her children packed their bags and went out, she said it was the second day after they returned home that she sat on the floor and cried for an hour because she felt alone for the first time even though she was not alone. She said after that day she tried to make friends but she didn't know how to do it because she is used to her lifestyle.