Popular actor and filmmaker, Alexx Ekubo aka Chief Ikuku has taken to his official social media handle to share adorable photos with his family.
The handsome actor has been in Canada for 4 days and recently attended the New Yam Festival in Calgary, Alberta.
Alexx said families are like branches on a tree, adding that they grow in different directions yet their roots remain as one.
He said these lovely family photos are the highlights of his holiday in Canada, adding that he has spent quality time with his niece and nephew and he loves them so much.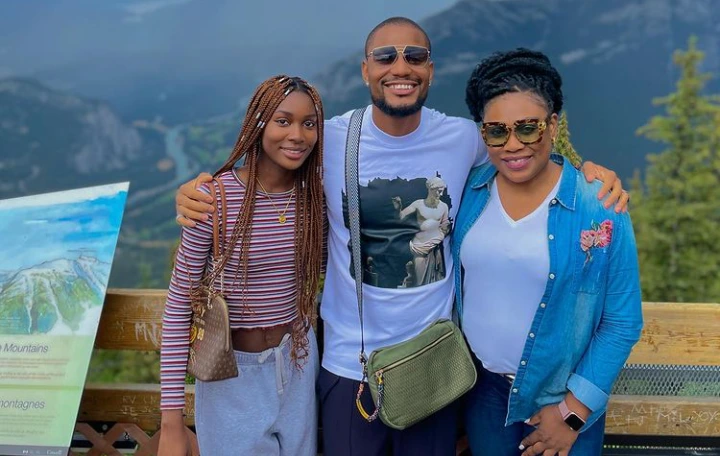 He said his family said he's the coolest, finest, and richest uncle in the world.
Earlier today he said people often say Canada is cold but it's a lie, adding that the weather is beautiful there. He stated that he might start his relocation process soon.
These adorable photos sparked reactions online as Netizens gushed over them.