There is no way someone will know everything about fashion. Fashion is diverse and it evolves every minute. Today I will be writing about five Nigerian female celebrities that have been seen in some weird fashion styles.
When we say some fashion styles are weird, it doesn't necessarily mean that they are abnormal, it means they are odd, strange, peculiar, and unusual. These fashion styles are not what we see in our everyday life. They are unique to the wearer.
1. Ini Edo
The veteran actress attended the 35th birthday party of her friend and colleague Chika. When she came out to dance, her pair of shoes caught people's attention. She wore a yellow mixed with white on one leg and a black mixed with white on the other leg.
To some people, this is weird, how can she wear something like that. Some people said she forgot to check her legs before coming to the party. The truth is that pair of shoes is a style. Fashion icons like Lady Gaga and other Hollywood celebrities have rocked the style of shoes before.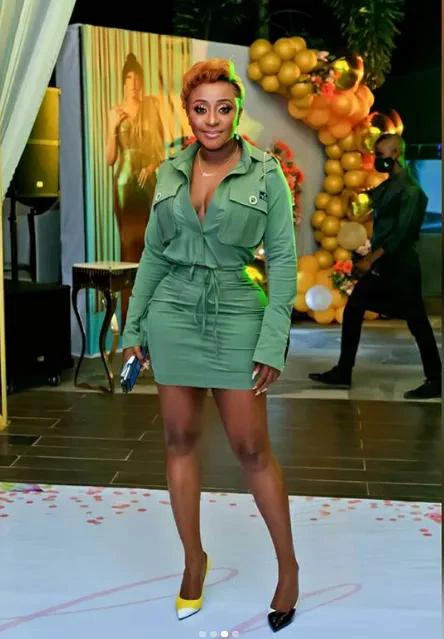 2. Ceoluminee
What comes to your mind when you saw the picture below? She is wearing green leaves as clothes right. Ceoluminee is a celebrity stylist and fashion designer who has styled many of the top celebrities in Nigeria. She showed us her creative skills as she stormed Bobrisky's 30th birthday in a leafy dress. She also wore a leafy pair of heels.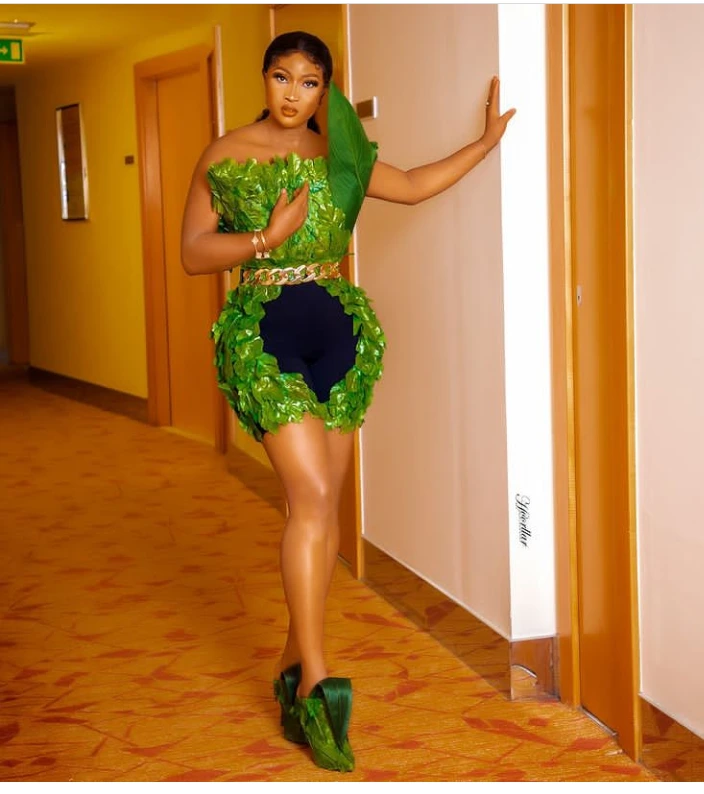 3. Toyin Lawani
Toyin Lawani is another badass celebrity stylist. She sure knows her onions in designing and styling. She is a daring fashionista. I guess you're not too surprised because as a fashion designer she can create anything out of fabric and it will be a fashion statement.
The two photos below are uncommon and odd. The first one is a nun outfit. Normally a nun outfit doesn't have slits like hers. Her style is outrageous. The second picture is quite revealing but it's her style.
4. Tiwa Savage
I bet we haven't seen this style of jumpsuit wore by Tiwa Savage. I think it's a wardrobe flop. I believe in the next few years, this style might make a comeback and will become a fashion trend.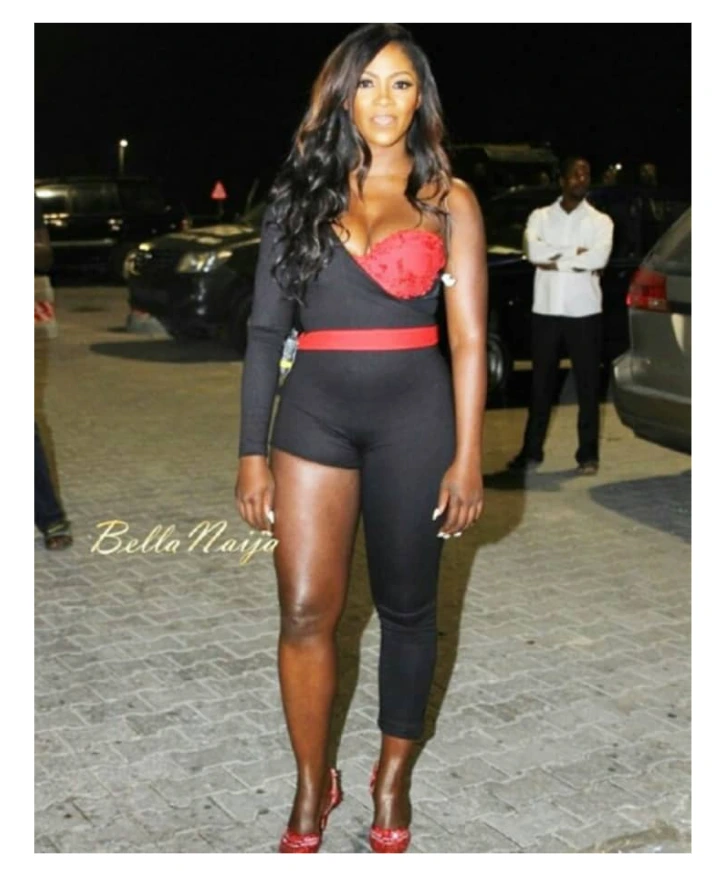 Photo courtesy of Bellanaija.
5. Bobrisky
Bobrisky looked gorgeous in the angel-inspired playsuit below. But I can't tell the fabric or material used to make the outfit. It looks like it is made from brown carbon paper or dry leaves. It is really strange.