Making people laugh as a comedian is never an easy job. This makes some people do things like using funny costumes that will make them appear like what they are not in reality.
These costumes are usually ugly, and it's all to create some hilarious effects.
There are some female comedians who have decided to take this route just to make their contents funnier.
They mask themselves up with funny makeup and costumes just to make people laugh. But one thing you will be amazed about is how beautiful these female comedians are when they take off their costume.
Without the makeup, they become a totally different person.
Below are 5 of these female comedians who you probably don't know are very beautiful without their costumes and makeup.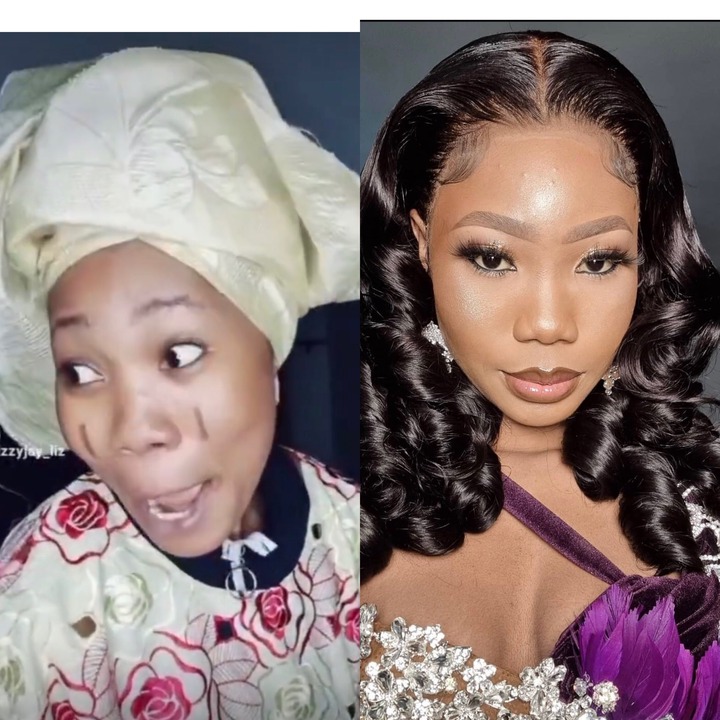 Adeyela Adebowale, popularly known as Lizzy Jay, is a popular comedian and a verified content creator on Instagram.
She is also known to be the CEO of 'Omo Ibadan Cosin Senta', a comedy skit show which became viral on social media.
Lizzy Jay always uses a certain funny costume and makeup where she put on her native attire with 'gele', she adds tribal marks to her face just to give that impression of a typical Ibadan woman. But behind all these, she is a beautiful young lady.
Amarachi Amusi, professionally known as 'Ashmusy' is also one of those female comedians who disguises with a funny makeup.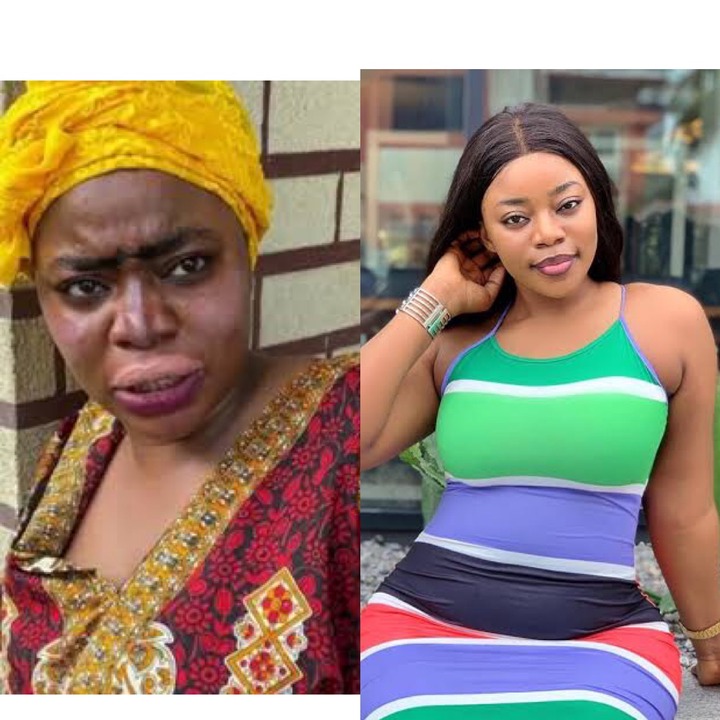 Ashmusy is also a social media influencer and content creator who has featured in several skits.
The comedian always puts on a funny native dreas, a yellow headtie, then a makeup that is usually rough, appearing like a village woman, but when she takes those off, she looks very stunning.
3. Kemz Mama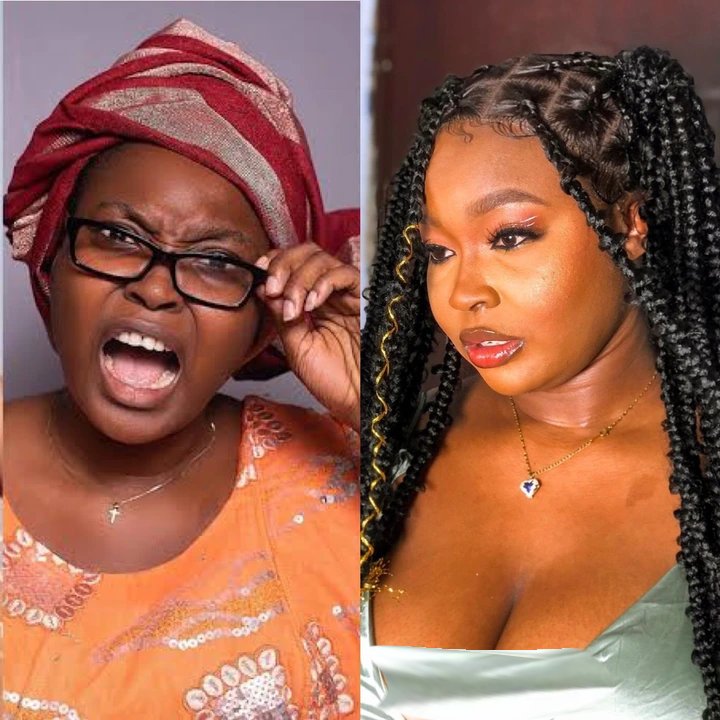 Comedian, Kemz Mama AKA Mummy Wa, who is a popular comedian and skit maker, is popular for playing the role of a wife to Mr Macaroni.
She uses costumes and makeup that make her appear older than her real age. This costume is usually for the purpose of appearing like a typical African parent. Anyone who sees Kemz Mama for the first time without the makeup will be amazed by her beauty.
4. Flora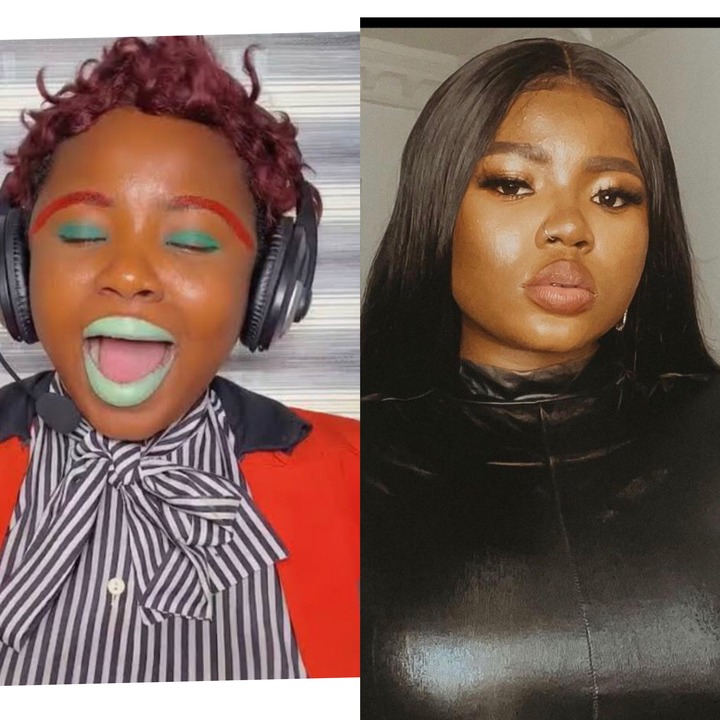 Gabriella Victory Omozele, who is popularly known as 'Flora', is a comedian and actor from Edo State, Nigeria. Flora also uses heavy ugly makeup for her comedy skits.
she always puts on makeup with different colours that won't match one another.
This makes her facial expressions more funny whenever she is acting.
Flora is someone you will hardly recognize if you see her for the first time without the heavy makeup.
5. Iya Mufu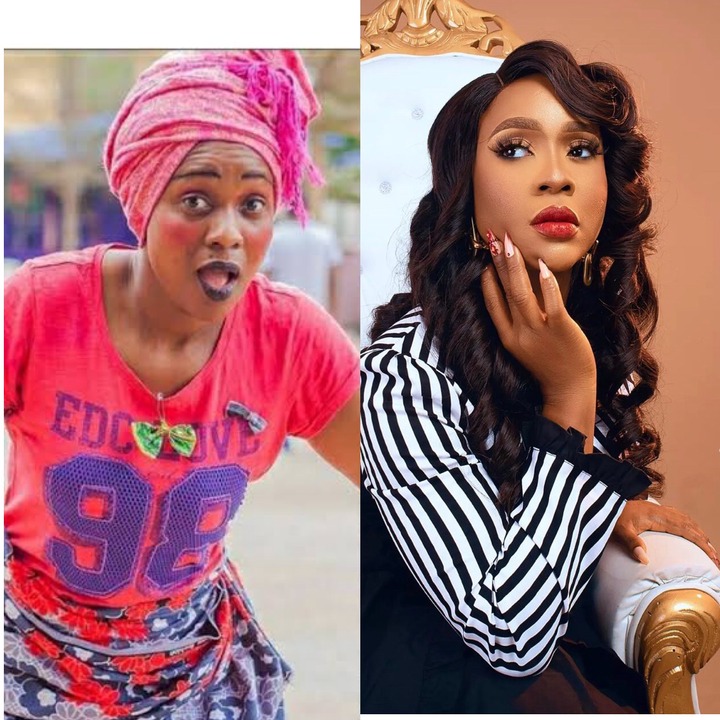 Actress and comedian, Oluwakemi Iyanda, popularly known as 'Iya Mufu', also uses funny makeup and costume in her skits.
Her makeup is usually colourful, and she does this to give the impression of a local village woman, which makes her skits appear very hilarious.
Behind this makeup is a very beautiful lady.