Sometimes life comes with its highs and lows, and often times we are unable to control what it throws at us, like falling in and out of love. In some instances, some of these love affairs produce kids, whether a couple decides to stay or drift apart.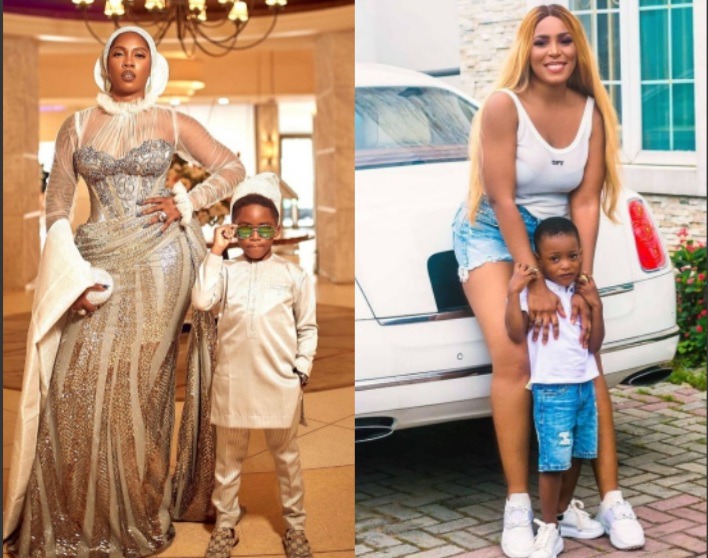 In this article, I'd be highlighting certain Nigerian female celebrities who found themselves raising kids as single mothers after drifting apart from the father of their kids.
In no particular order, below are four prominent figures in the entertainment industry who are doing an amazing job as single mothers:
Tiwa Savage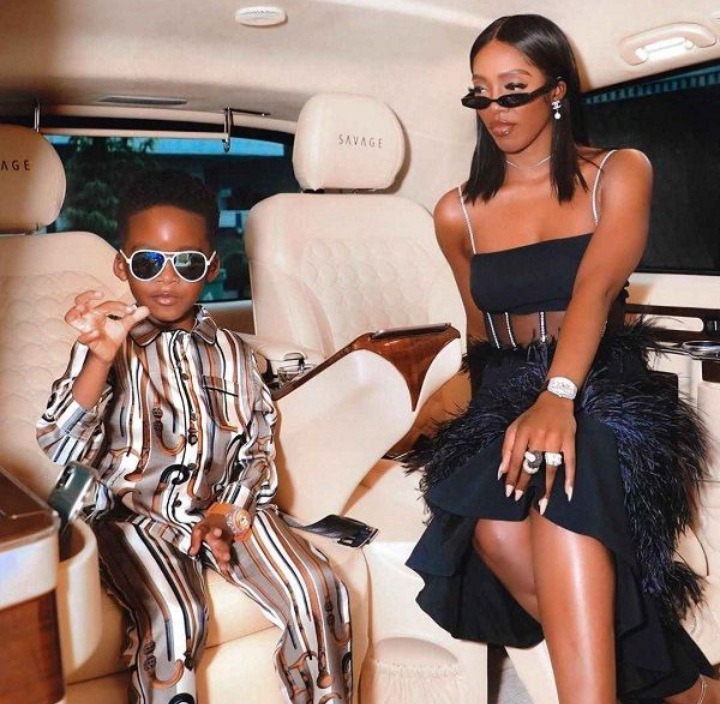 Tiwa Savage and Teebillz were once one of Nigeria's most celebrated celebrity couples, but things went sour few years after they welcomed their son, Jamil. Recall that in April 2016, Teebillz stirred mixed reactions after he shared a throwback photo of Tiwa Savage with a cryptic note. Their marriage never remained the same afterwards, as they soon parted ways.
Since then, Tiwa Savage has been raising their son as a single mother while maintaining a cordial relationship with her ex-husband. She has no doubt been doing an amazing job as a mum, despite her international status and engagements. Through her influence, Jamil has bagged several endorsements from reputable companies.
Tonto Dikeh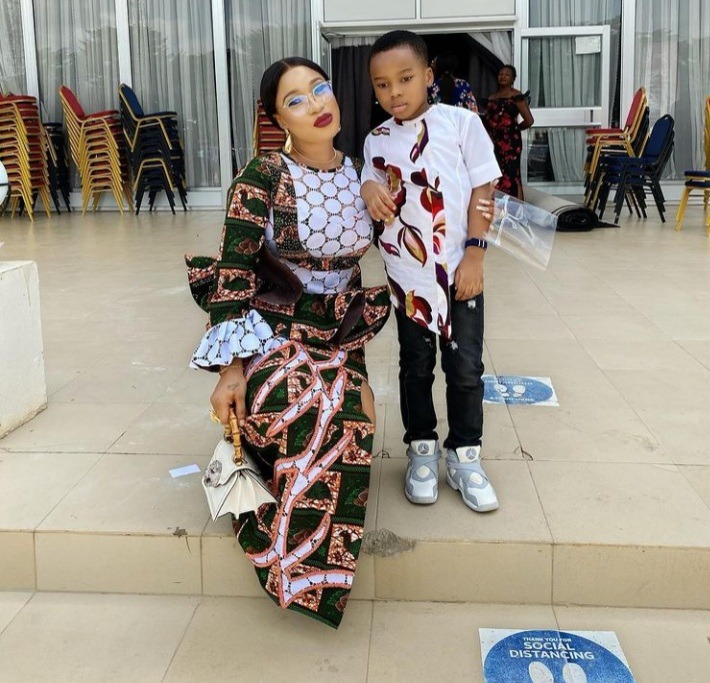 Nollywood actress, Tonto Dikeh, had one of the messiest marriage breakdowns in Nollywood, and the unfortunate incident happened shortly after they welcomed a son, King Andre.
Despite the fact that their misunderstanding lingered for several years after they separated, Tonto Dikeh has put her feet down in ensuring that she raises her little 'king'. The way she adores him and cares for him can make one long for a child. There is no doubt that the bond between mother and child is strong.
From time to time, she makes it clear that no matter how old he gets, they will both share an unbreakable mother-son relationship. And, she's ensuring that he bags endorsement deals just as she does.
Linda Ikeji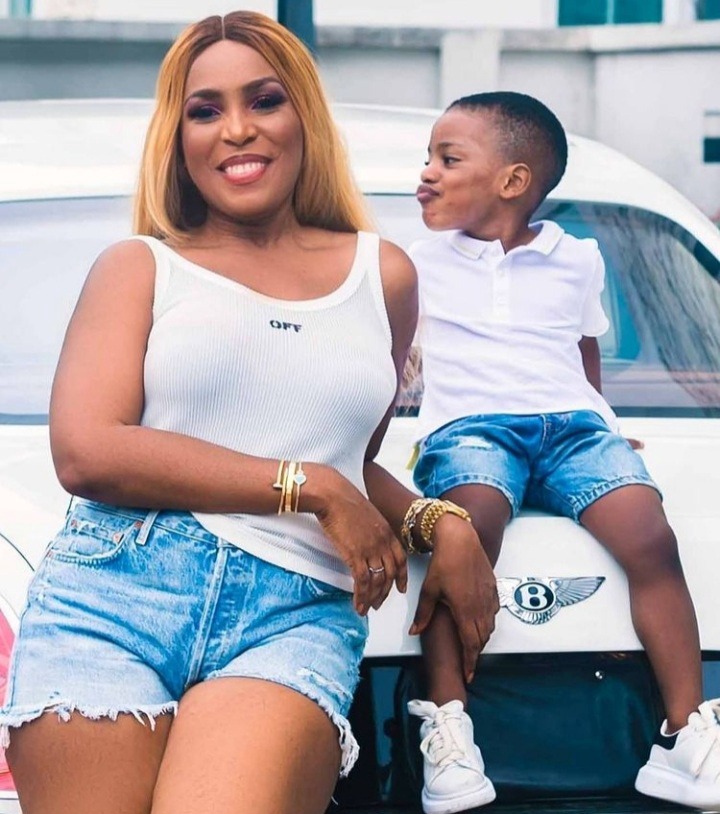 Nigeria's richest blogger and former model, Linda Ikeji, is no doubt doing a great job as a single mum. Sadly, her relationship with the father of her son took a "nose-dive" while she was still pregnant. Although there were many speculations, she finally cleared the air about the circumstances surrounding the birth of her son, Jayce Jeremi.
Linda was so obsessed with her bundle of joy that she revealed that she would have no use for a nanny because she wanted to single-handedly care for her son. Ever since then, she has been doing a fantastic job as a single mum while securing an empire for little Jayce.
Iyabo Ojo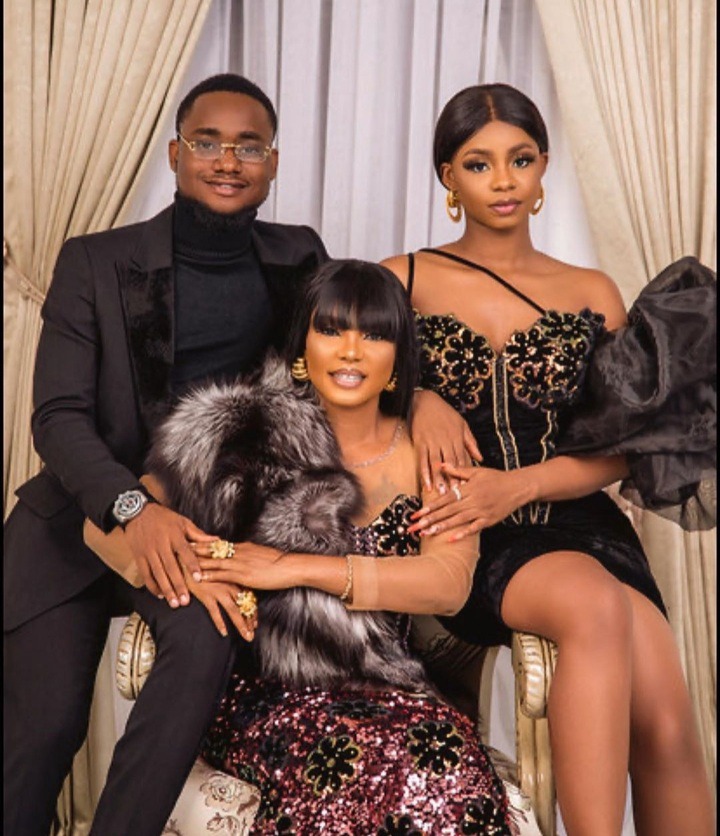 This list cannot come to an end without the mention of Nollywood actress and businesswoman, Iyabo Ojo. One can hardly tell at one glance that the actress is a single mother of two grown adults, due to her young looks.
Iyabo's two children, Priscilla and Fetus, are fast growing social media influencers. In fact, Prescilla has featured as a music video vixen in some Nollywood movies as well.
Which of these single mothers do you think exceeded expectations as a single mum?