Popular Nigerian celebrity, Nkechi Blessing has just built a new house for her mother in celebration of her birthday. Nkechi Blessing said that she used 6 months to complete the house after she had started building it this year. Nkechi Blessing also pointed out that she had very hard to see that the house was completed this year. This is a big win for her because she revealed that this was her first time gifting her mother a house as a birthday present.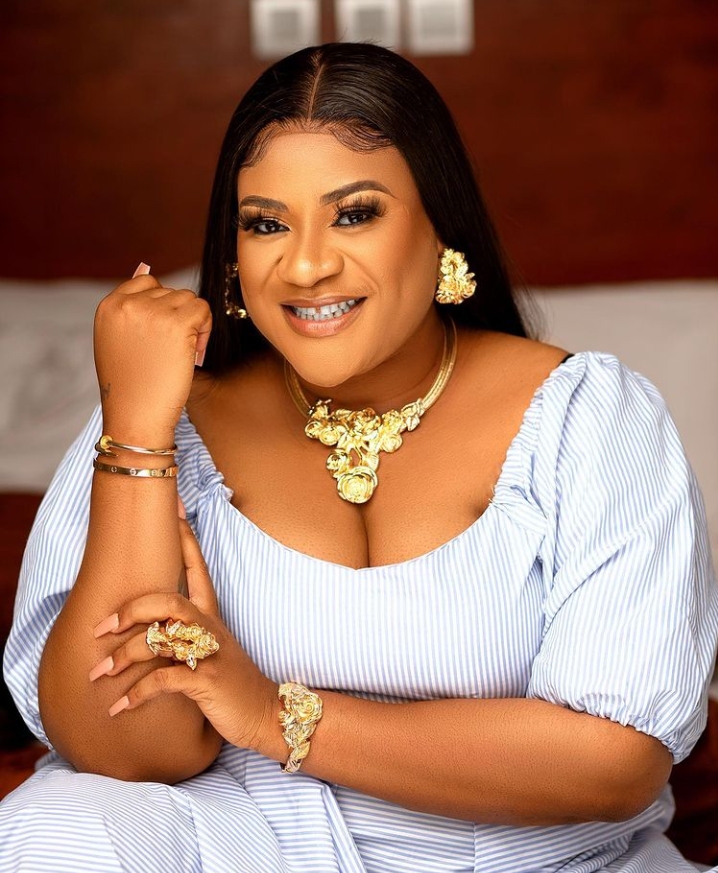 However, Nkechi Blessing mentioned the people who inspired and contributed to the success of the house when she felt like giving up. Check out the Nigerian celebrities below.
1. Mercy Aigbe.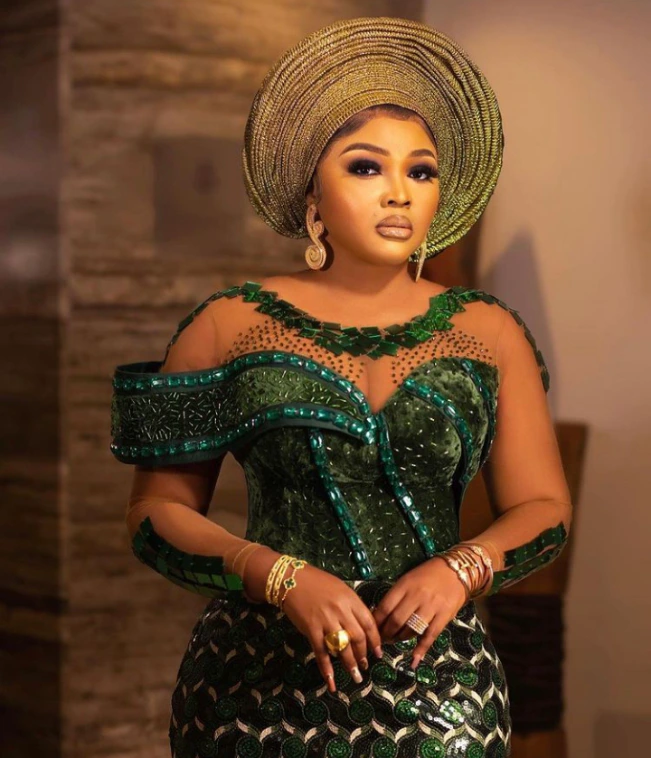 Nkechi Blessing said that Mercy Aigbe was her number one inspiration who contributed to the success of her house. She said that Mercy Aigbe had volunteered to give her money when she only had 100K while she was building the house. She also said that Mercy Aigbe was amongst the people who knew the house was a birthday gift to her mother.
2. Tito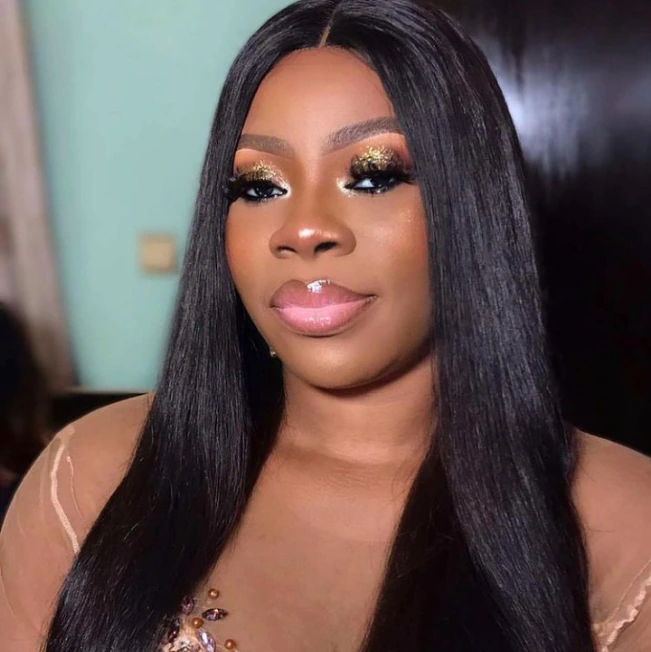 Tito was another person who contributed to the success of Nkechi Blessing's house. This is because Nkechi Blessing got inspired after Tito had built a house for herself. Nkechi Blessing then makes inquiries by asking Tito the process she used in building her house because she wanted to use the same process.
3. Emmanuella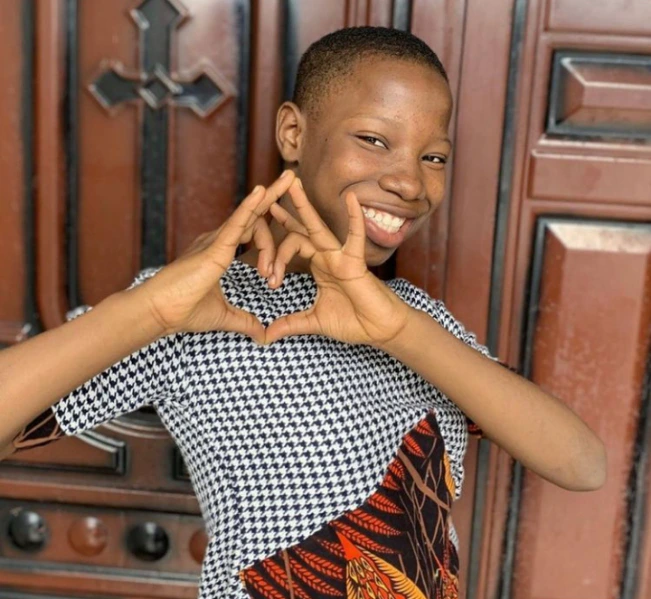 Recall that Emmanuella had gifted a house for her patents. However, this made Nkechi Blessing inspired as she made up her mind to her mind to build a house for her mother after seeing the house young skit maker, Emmanuella built for her mother.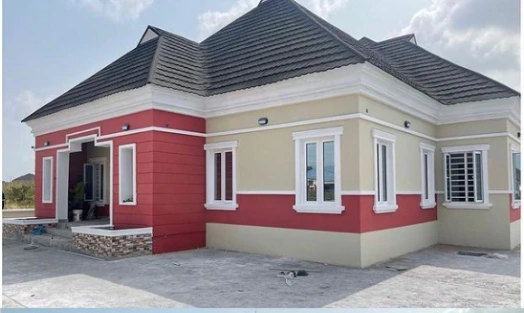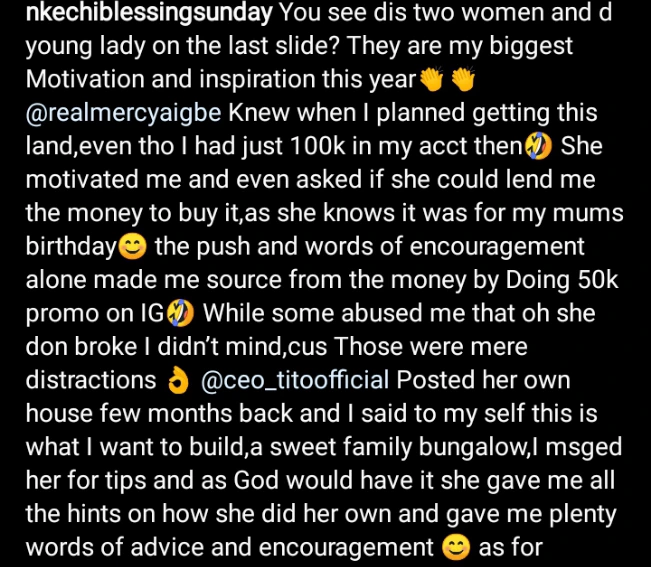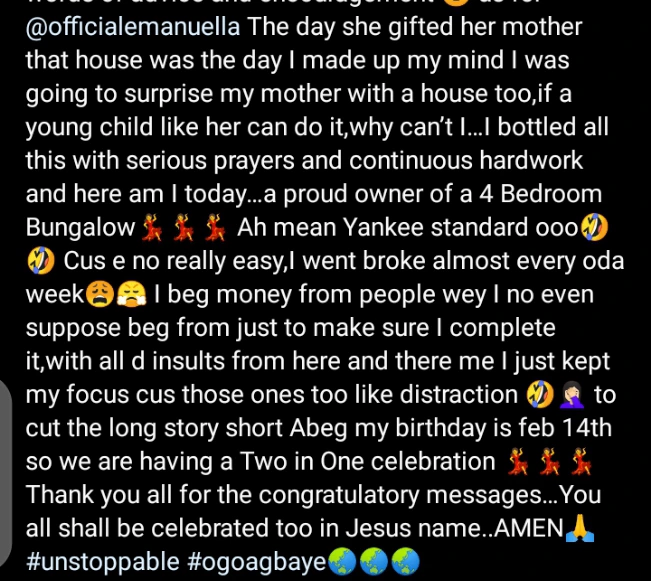 So far, these are the celebrities who contributed to the success of the house Nkechi Blessing recently built. Meanwhile, Nkechi Blessing has also made an appreciation post in celebration of her new house.